The advent of digital banking has ignited a global transformation in the financial sector. As traditional banks race to keep pace, they're finding innovative ways to adapt. In Indonesia, this trend has led to the birth of digital offshoots for established banking institutions. Bank BCA, for instance, introduced Blu, Bank Mandiri came up with Livin' by Mandiri, and Bank BTPN rolled out Jenius.
However, the conversation volume, or Share of Voice (SOV), suggests that these digital banks are still playing catch-up with their traditional parents. Bank BCA, for example, received whopping 49k mentions, dwarfing Blu's modest 0.3k mentions. Bank Mandiri followed a similar pattern with 43.9k mentions to Livin' by Mandiri's 1k. On the other hand, Bank BTPN's digital platform, Jenius, bucked the trend with an impressive 8.5k mentions, surpassing the parent bank's 1.5k.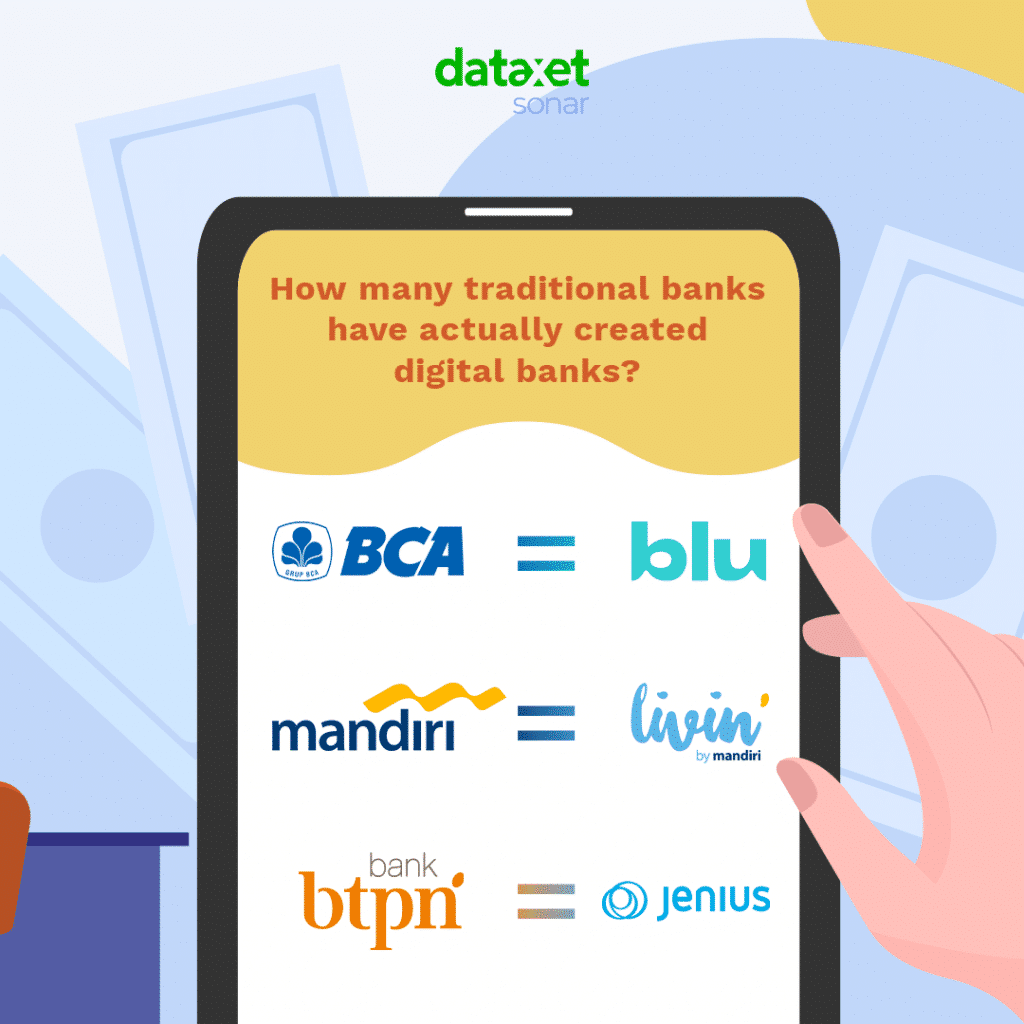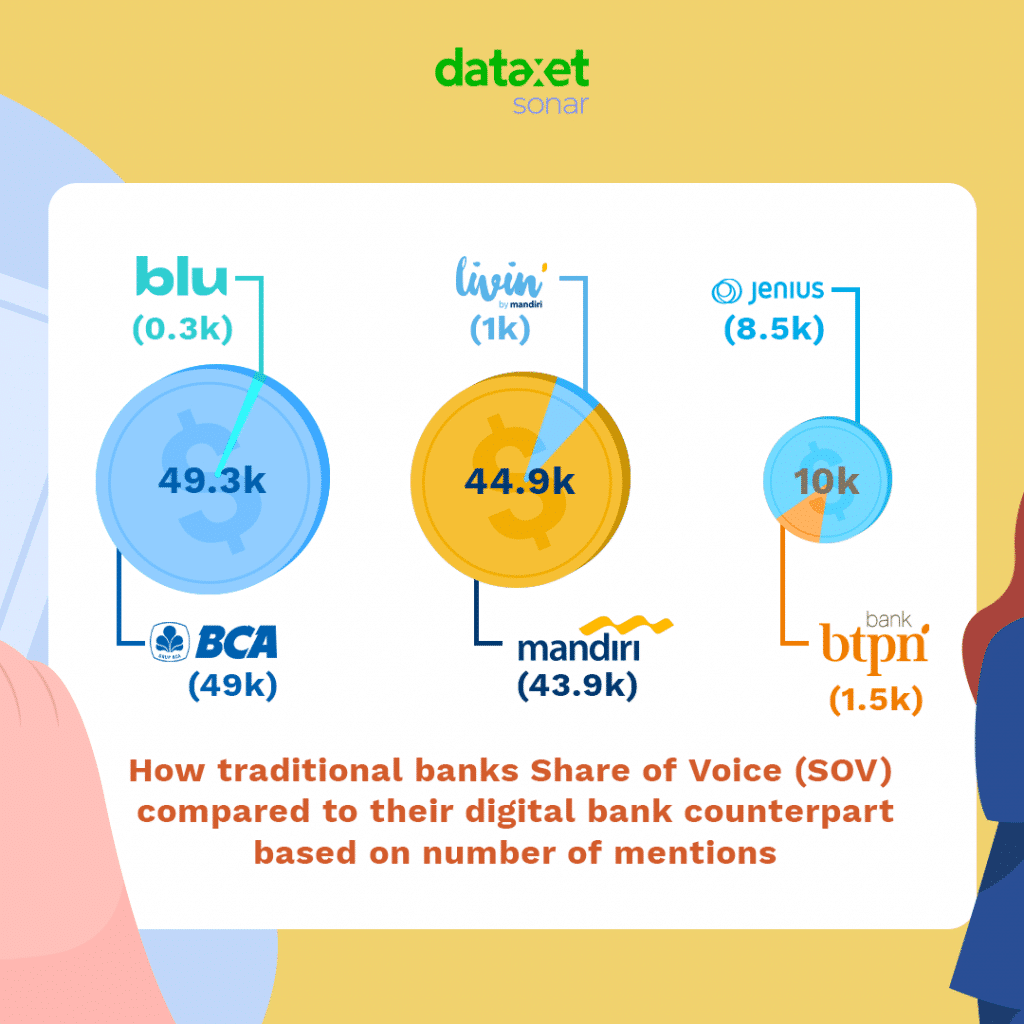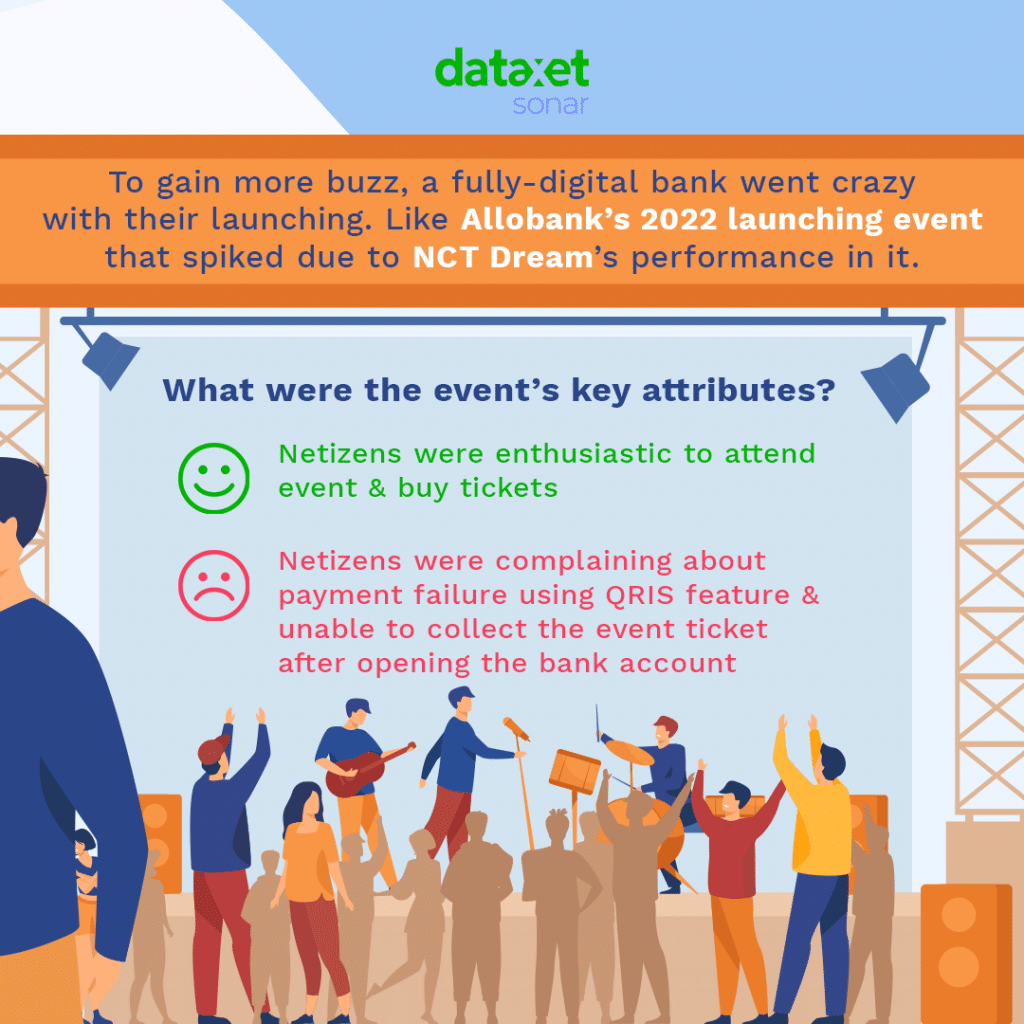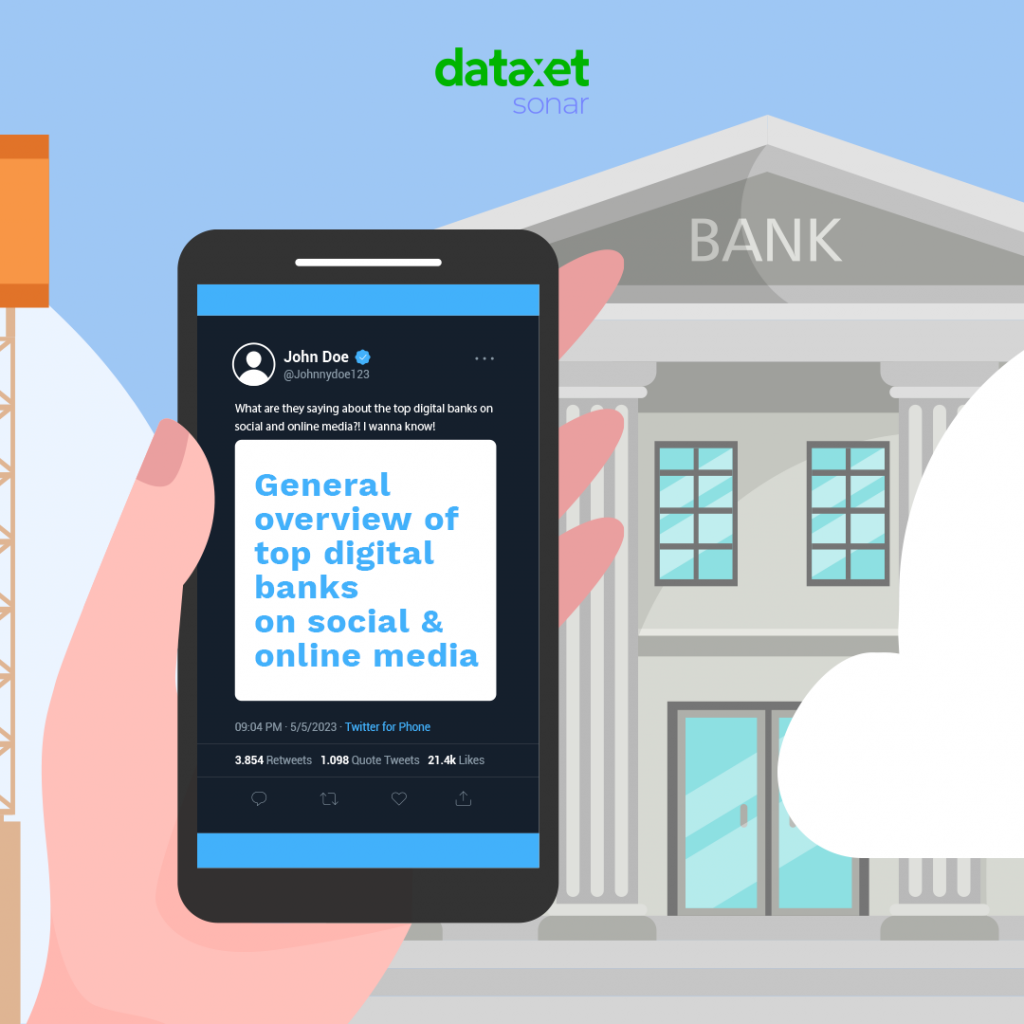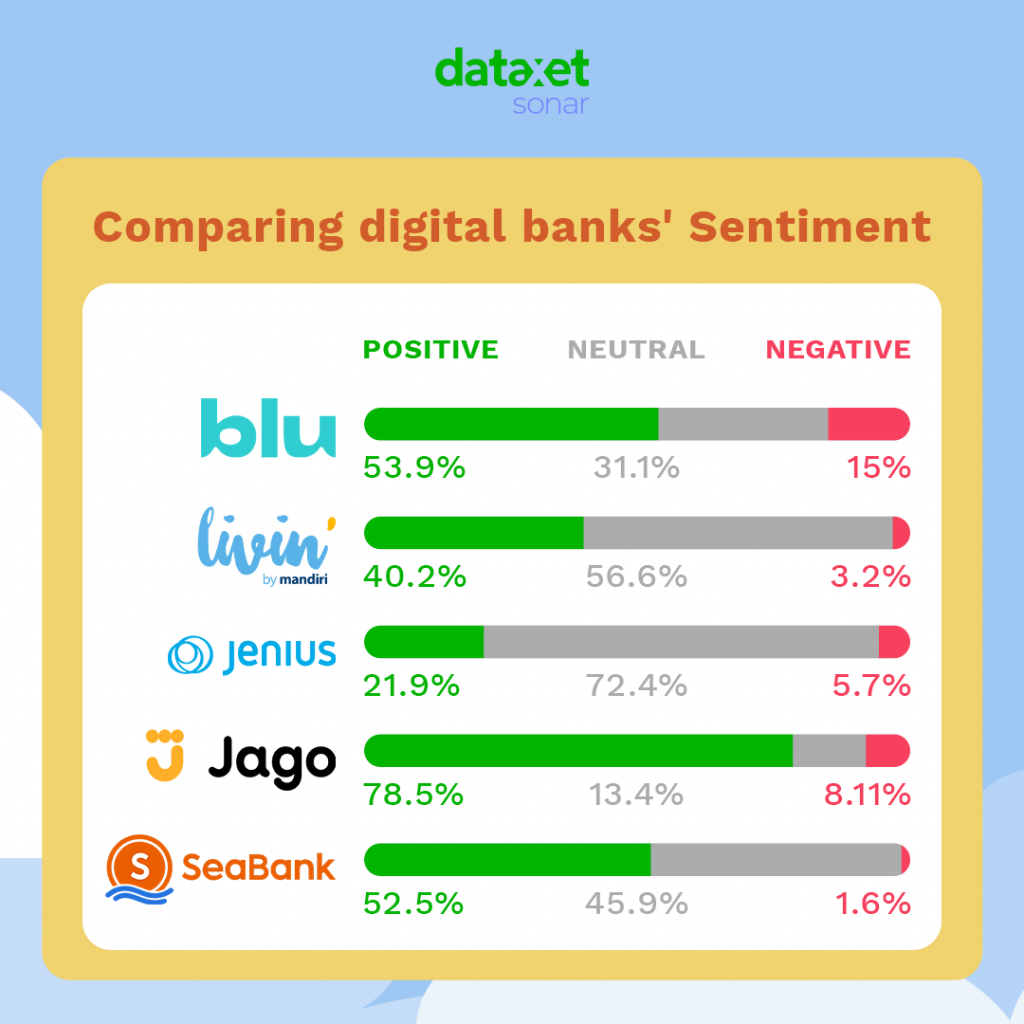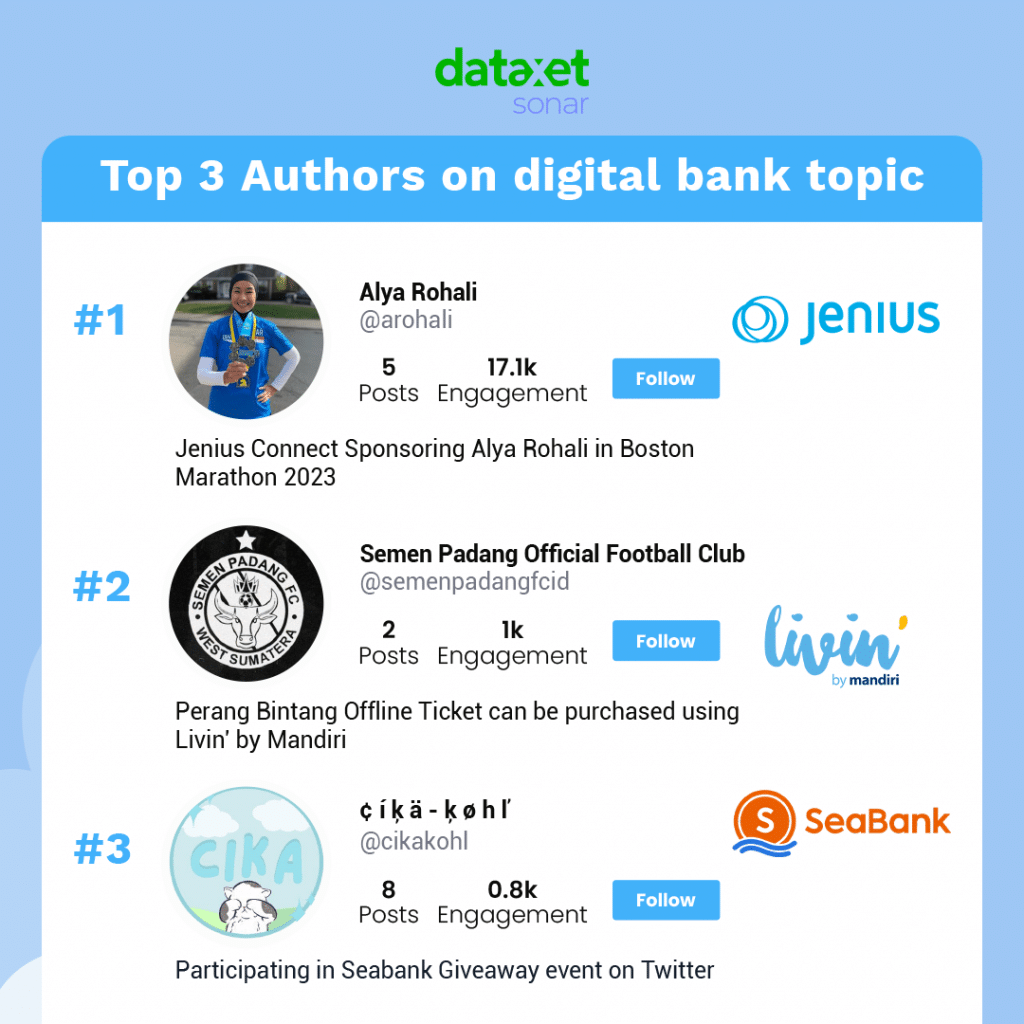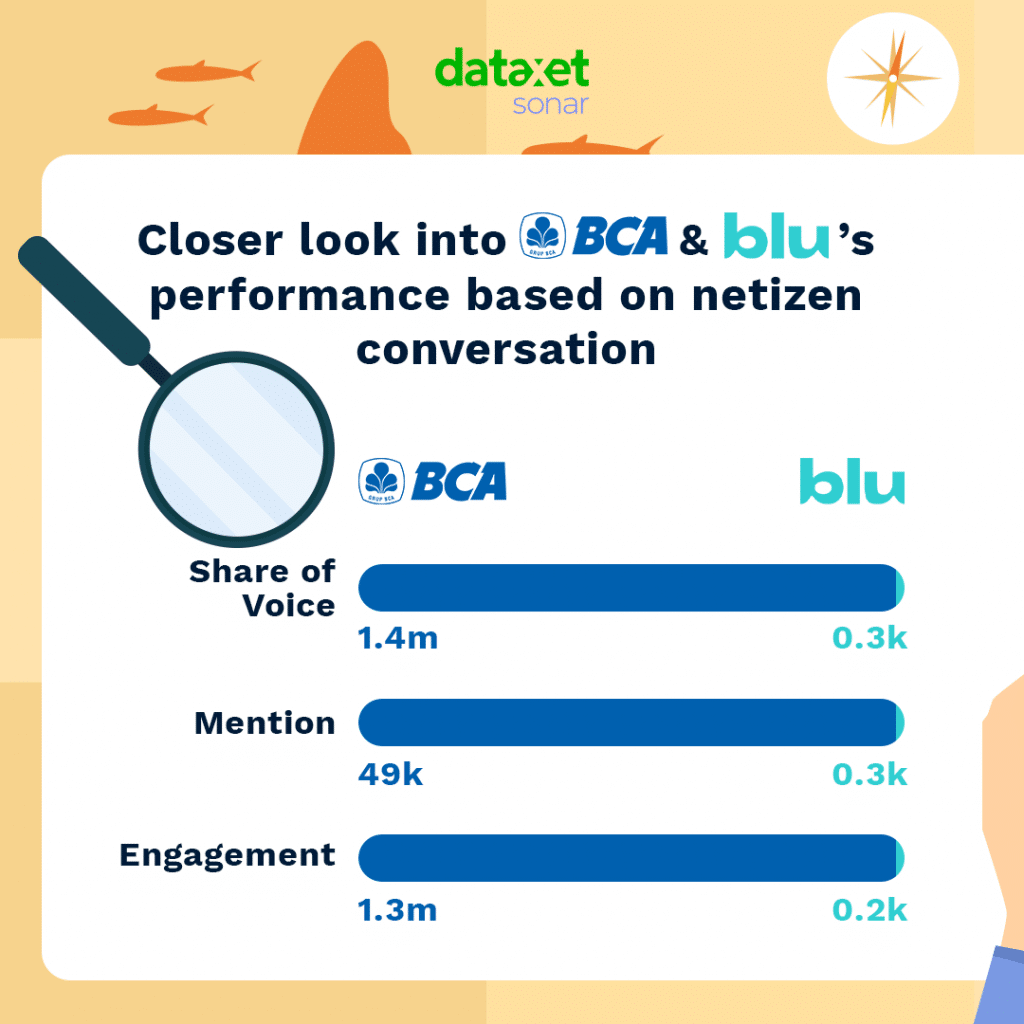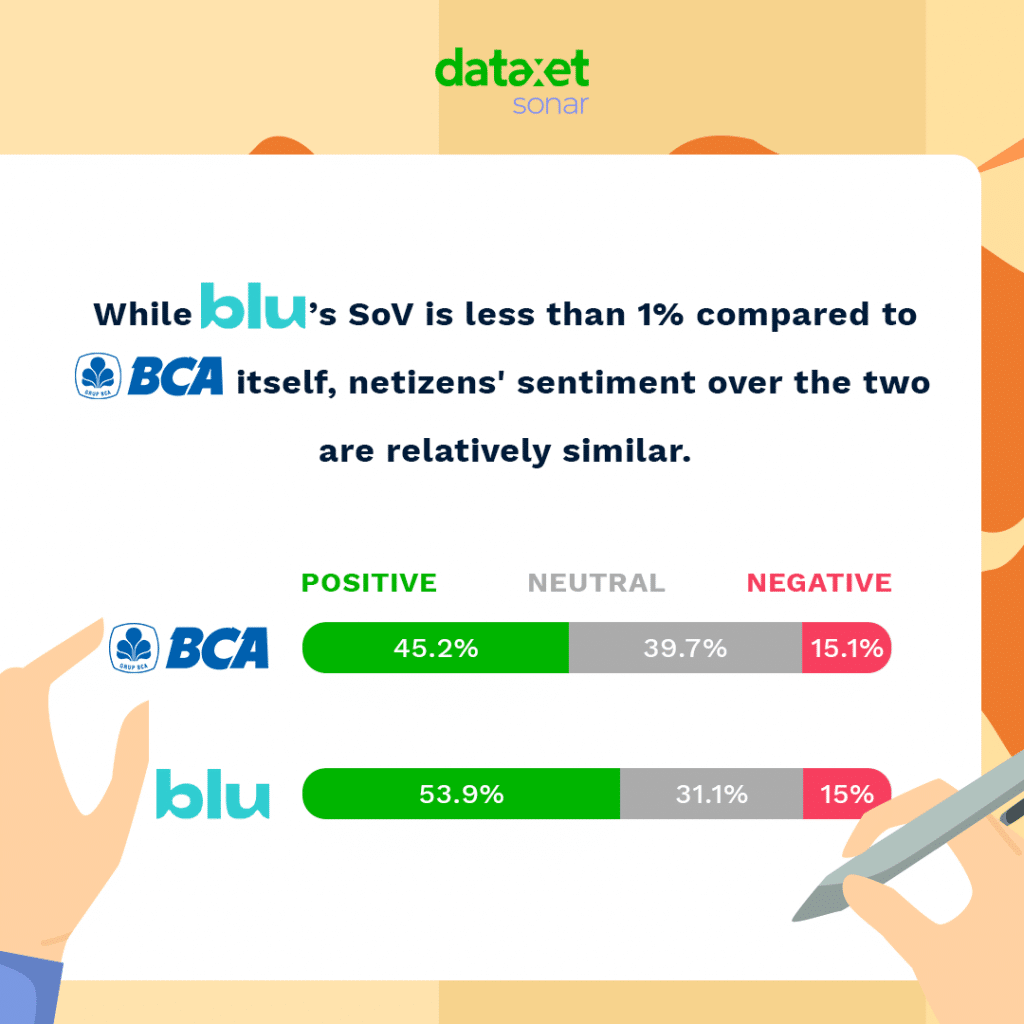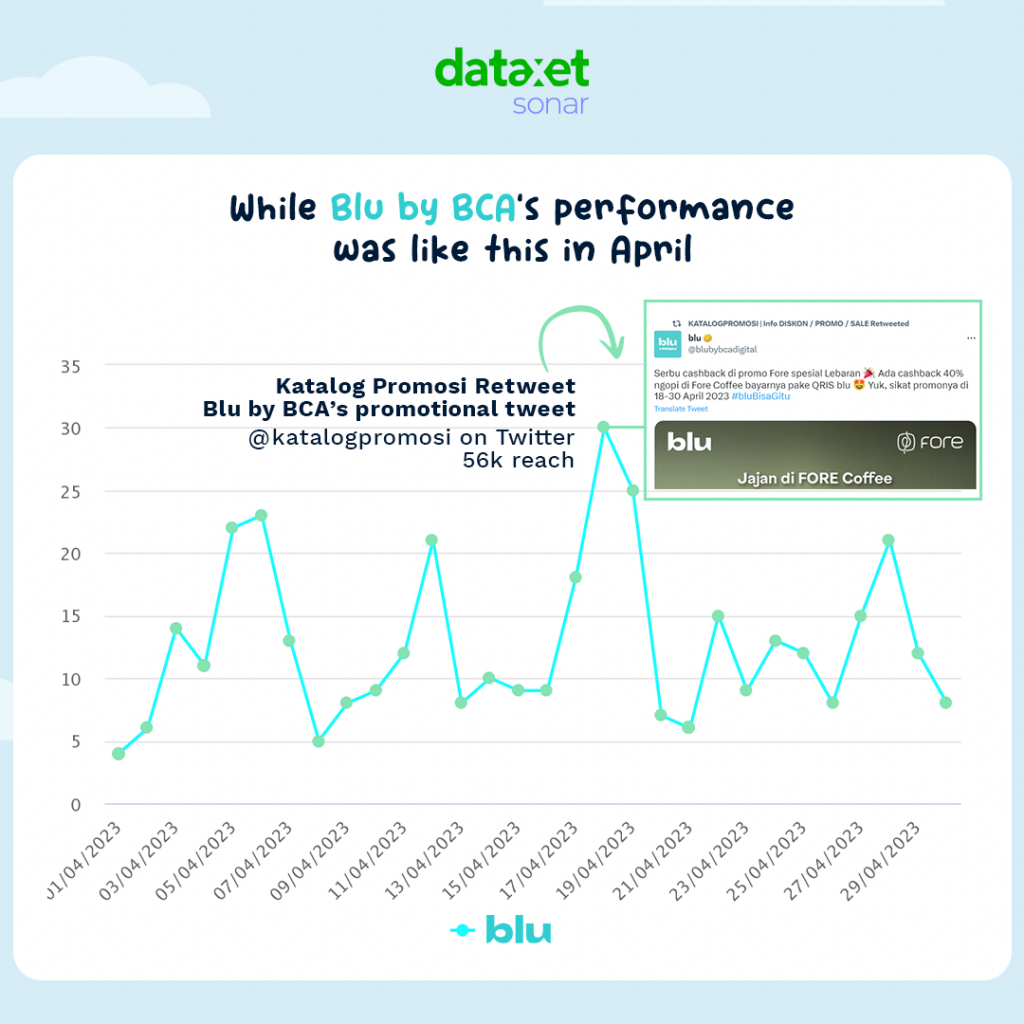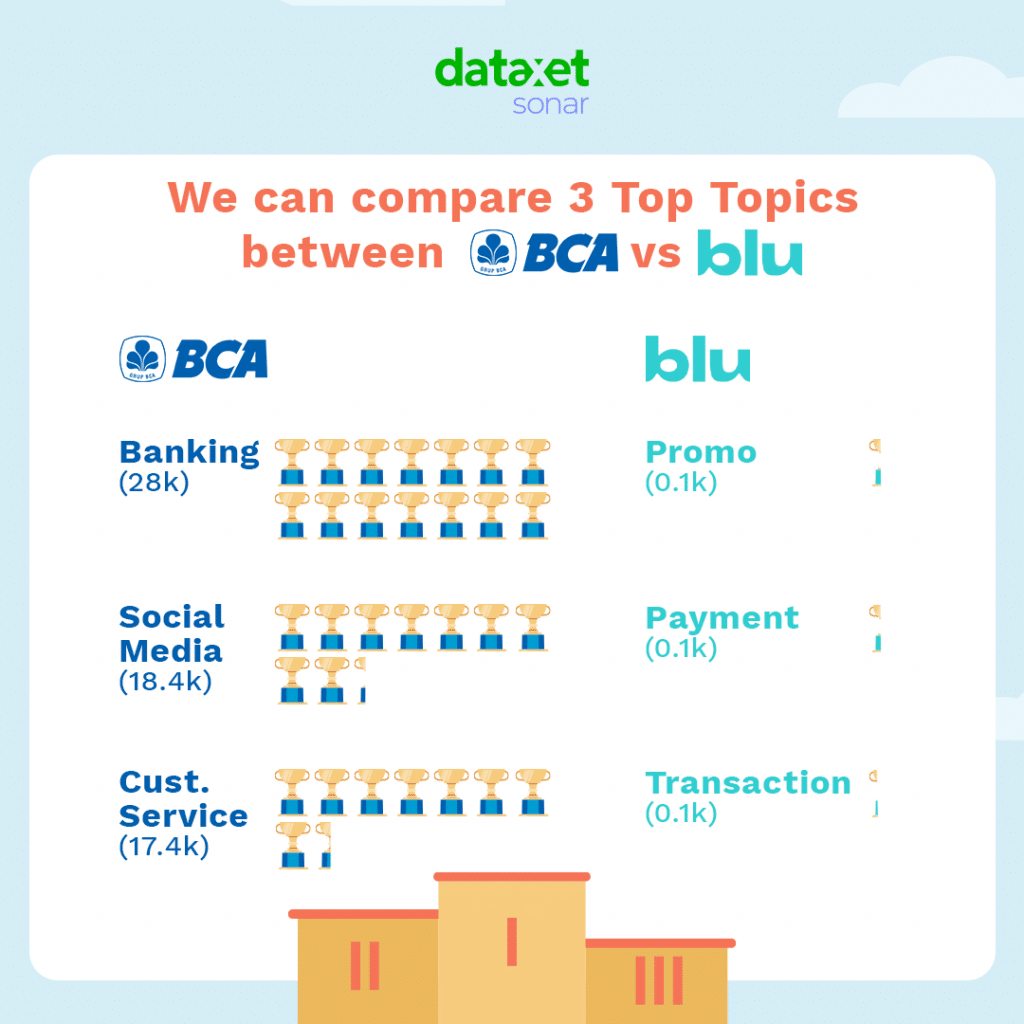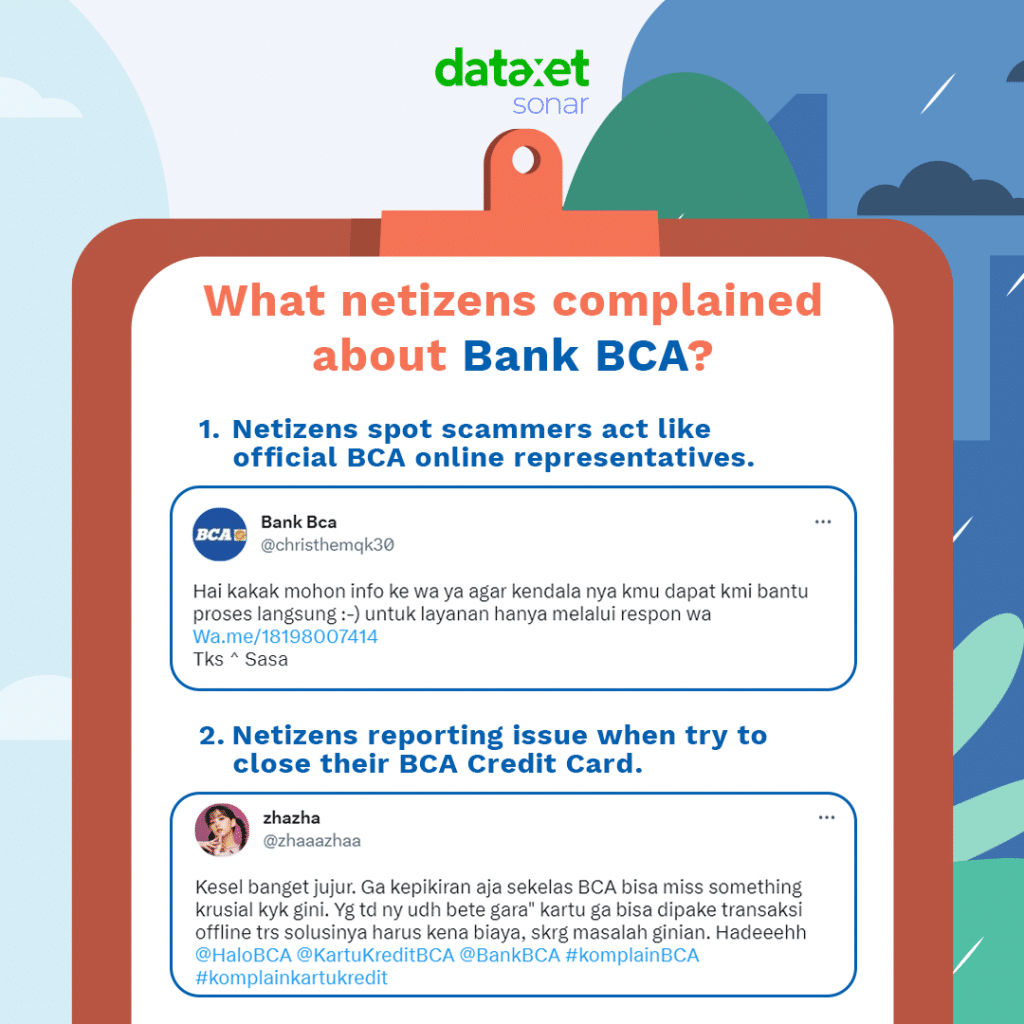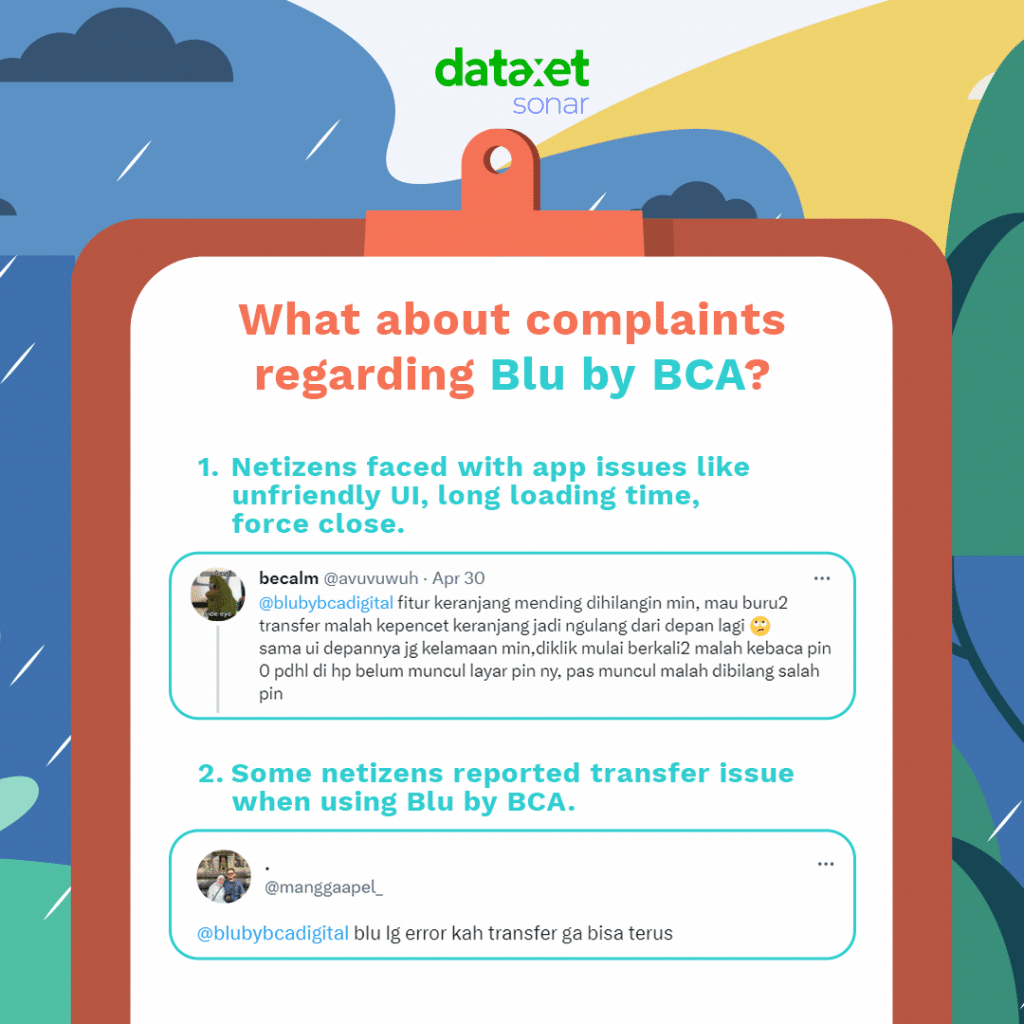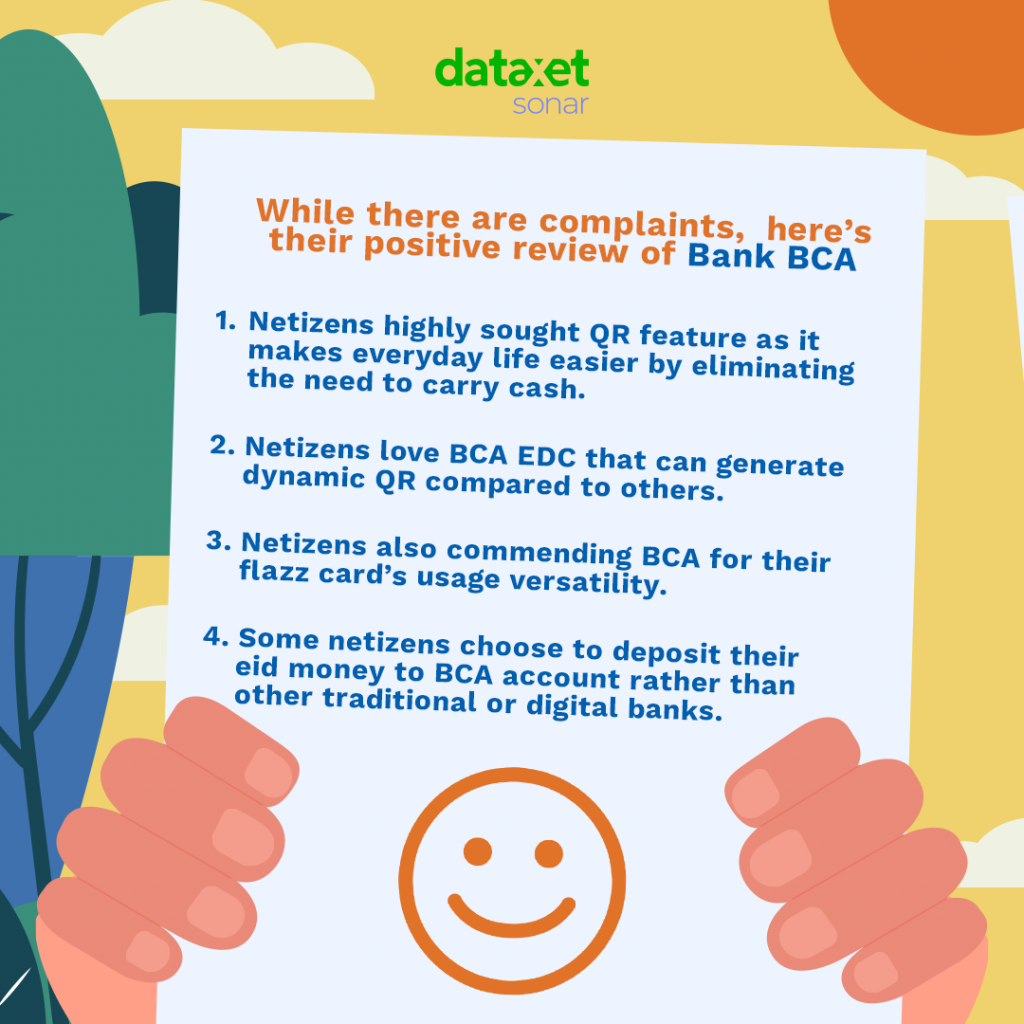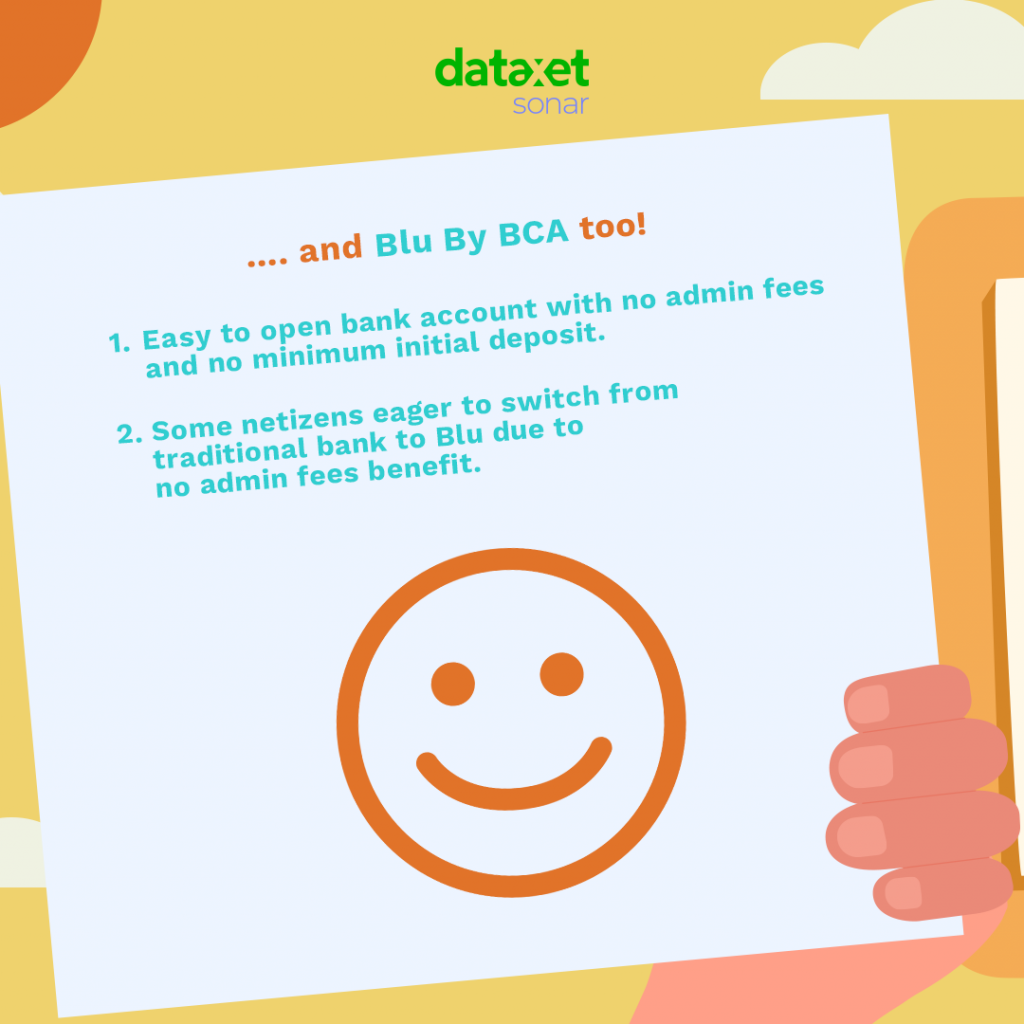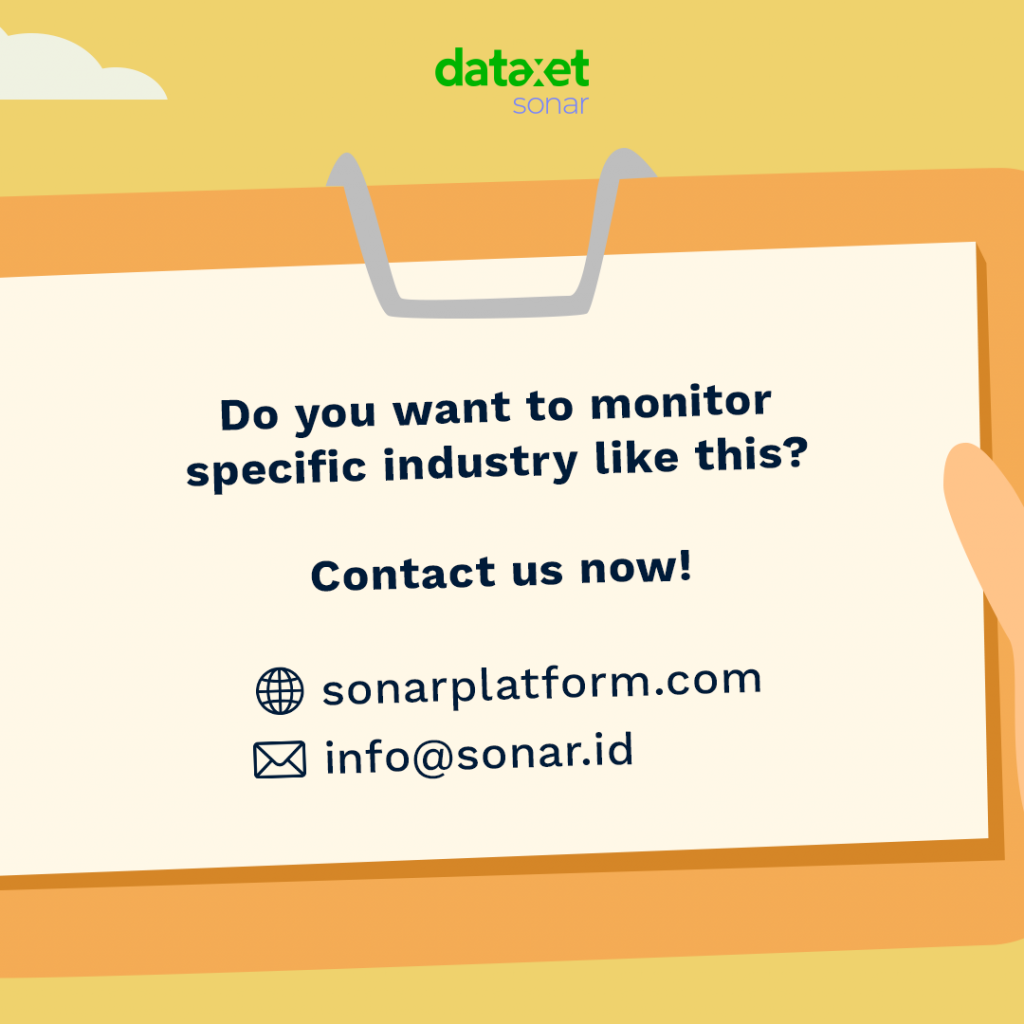 Banking & Their Digital Landscape
While traditional banks are branching out digitally, the banking scene also welcomes new purely digital players. These upstarts are quickly making their presence felt, striking strategic alliances with big-name partners. Superbank joined forces with Grab, Seabank allied with Shopee, LINE Bank paired with LINE, and Bank Jago collaborated with Gojek.
Allobank, a newcomer, caused a stir at its 2022 launch event, partnering with the K-pop band NCT Dream. Even though there were a few hiccups, like payment failure issues and ticket collection problems, the event generated significant buzz. The positive vibes from the excited online crowd clearly overshadowed any negatives.
When we look at the digital banking landscape, it's clear that social media plays a significant role in shaping the conversation. Digital banks like Seabank are generating buzz, with hashtags such as #lebihuntungdiseabank and #seabankid trending. But what do these conversations say about the public's feelings toward these banks? We can get a glimpse of this by examining netizen sentiments.
Sentiment Towards Banking
It seems that public sentiment varies across the board. Blu, the digital arm of Bank BCA, for example, has a majority of positive feedback, with over half of the reactions being favorable. Livin' by Mandiri, another digital bank, also leans more towards the positive side. Meanwhile, Jenius, Bank BTPN's digital platform, has a significant chunk of neutral opinions, suggesting that there's still room to sway public opinion. Bank Jago stands out with a high proportion of positive sentiments, indicating that their digital banking strategies seem to resonate well with netizens. Seabank, on the other hand, has an almost equal distribution of positive and neutral sentiments, pointing to a balanced public view.
Influential voices on social media also contribute significantly to these digital banking discussions. For instance, Alya Rohali's posts about Jenius Connect during the Boston Marathon 2023 on Instagram attracted considerable engagement. Semen Padang Football Club's promotion of Livin' by Mandiri saw a good response, and
¢ í ķ ä – ķ ø h ľ 🐣's participation in the Seabank Giveaway event on Twitter also drew attention.
When comparing traditional banks with their digital counterparts, let's take Bank BCA and its digital version, Blu, as examples. Although Bank BCA, being a traditional bank, had a far larger share of voice and engagement, the public's sentiments towards both were quite similar. Both received a mix of positive, neutral, and negative sentiments, indicating that despite the shift towards digital, traditional banks like BCA still hold their ground in public perception.
This analysis underscores how understanding sentiment and engagement can help banks to tailor their strategies effectively in this digital age. With the right tools, such as social media analytic tools, we can transform these numbers into actionable insights.
BCA's performance in April showcased two notable peaks. The first peak occurred on April 7th, when Bank BCA's "Wayang for Student" educational program was reported by @‌folkative on Instagram, resulting in 261k engagements and a reach of 4.2m. The second peak happened on April 27th during a campaign for NTT water well via BCA Bank transfer, as reported by @‌hasanjr11 on Instagram, gaining 231k engagements and 1.5m reach.
In contrast, Blu by BCA had one significant peak on April 18th, when Katalog Promosi (@‌katalogpromosi on Twitter) retweeted Blu by BCA's promotional tweet, resulting in a reach of 56k. This is a clear illustration of the power of social media tools in the banking industry.
Delving deeper, the top three topics for Bank BCA were banking, social media, and customer service, while Blu by BCA's top three was Promo, Payment, and Transaction. These figures were derived from the effective use of a social media analytic tool, indicating the importance of understanding customer engagement and preference in both traditional and digital banking.
However, both Bank BCA and Blu by BCA weren't without their challenges. Netizens reported encountering scammers pretending to be official BCA online representatives and issues when trying to close their BCA Credit Cards. Blu by BCA, on the other hand, was criticized for its unfriendly user interface, long loading time, and issues related to transfers.
Despite these complaints, both Bank BCA and Blu by BCA also garnered positive reviews. Netizens lauded Bank BCA for its QR feature, the BCA EDC for generating dynamic QR codes, the versatility of the BCA Flazz card, and the preference for depositing Eid money into BCA accounts. Blu by BCA received praise for its easy account setup with no admin fees and no minimum initial deposit, attracting some netizens to switch from traditional banks to Blu due to this benefit.
In conclusion, traditional banks are successfully utilizing digital platforms to stay relevant in the evolving digital age. Whether it's Bank BCA or its digital counterpart, Blu, each has its strengths and weaknesses, but together, they cater to a broader spectrum of customers. This digital evolution doesn't negate the importance of traditional banking but rather enhances it. The combination of traditional and digital banking serves to create a more comprehensive, user-friendly banking experience.
Do you want to monitor a specific industry like this? Leveraging a social media analytic tool can provide invaluable insights into customer engagement, sentiment, and trends. Contact us now to explore how we can help you navigate and excel in your industry's digital landscape.