Social media monitoring tools are software applications designed to help companies track conversations related to their business or products and analyze their online reputation. With the widespread use of social media, monitoring conversations and keeping track of business reputations online is becoming increasingly important for companies today.
Social media monitoring tools can help companies to:
Get quality data about the targeted business audience
Take the right actions based on the obtained data to build a good reputation for the company and increase ROI
Saves time because all the data needed for analysis is already available in one platform
Then, which social media monitoring platform is the most suitable for your business? Here are 23 best social media monitoring tools in Indonesia for your consideration.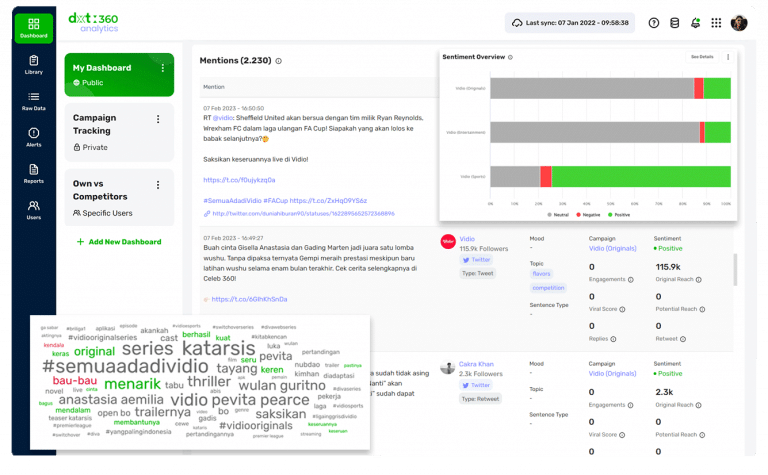 1. DXT360 from dataxet:sonar
Dataxet:sonar's DXT360 is an integrated Indonesian social media monitoring platform that can help your company know the various conversations that are happening on social and digital media related to your business and products.
Apart from that, dataxet:sonar can also help analyze market sentiment, analyze the marketplace, and monitor the performance of influencers who work with your company. This social media monitoring platform from Indonesia can provide real-time insight. Try it for free here.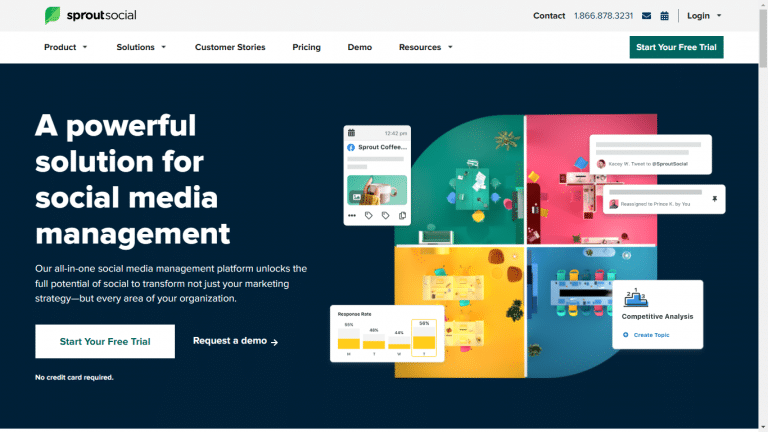 Sprout Social is a comprehensive social media management platform that can help monitor your online reputation and manage your business' social media accounts. This platform provides various features such as scheduling, publishing, and analytics.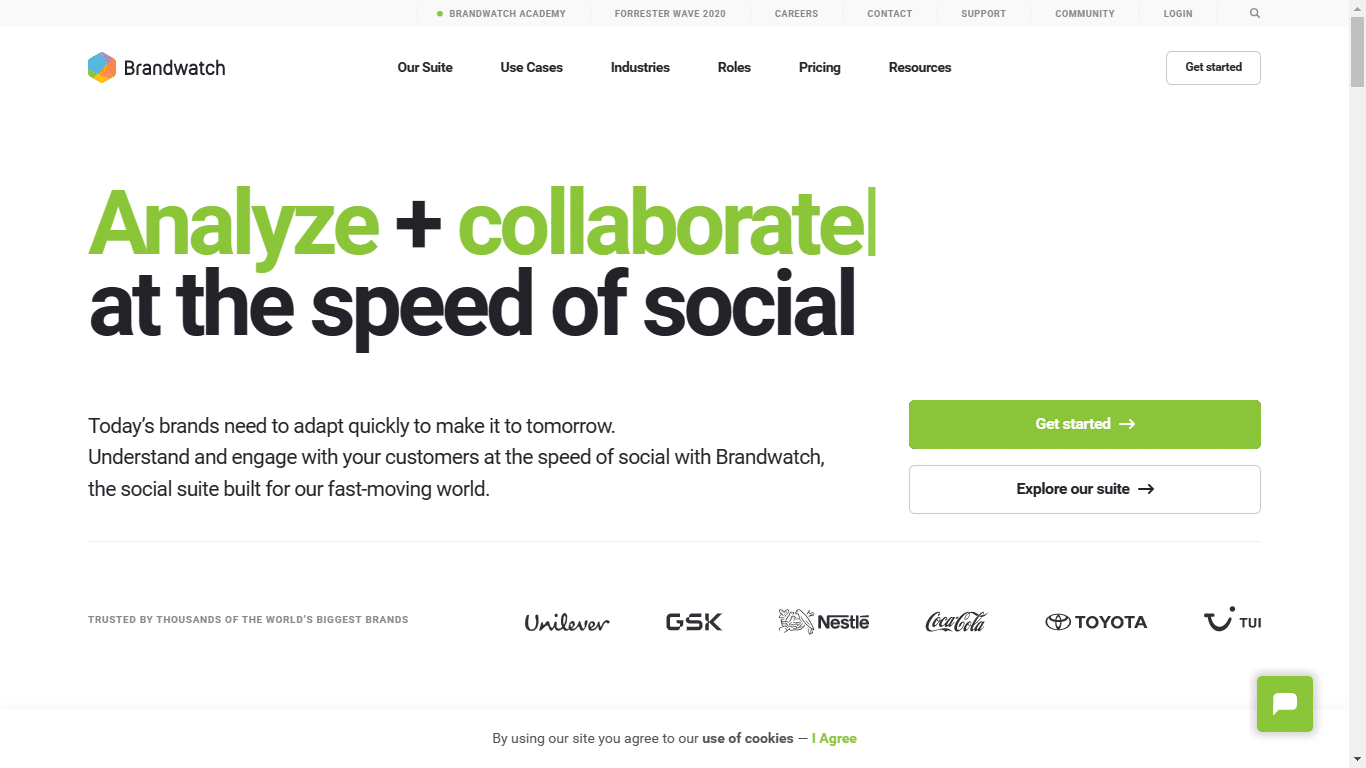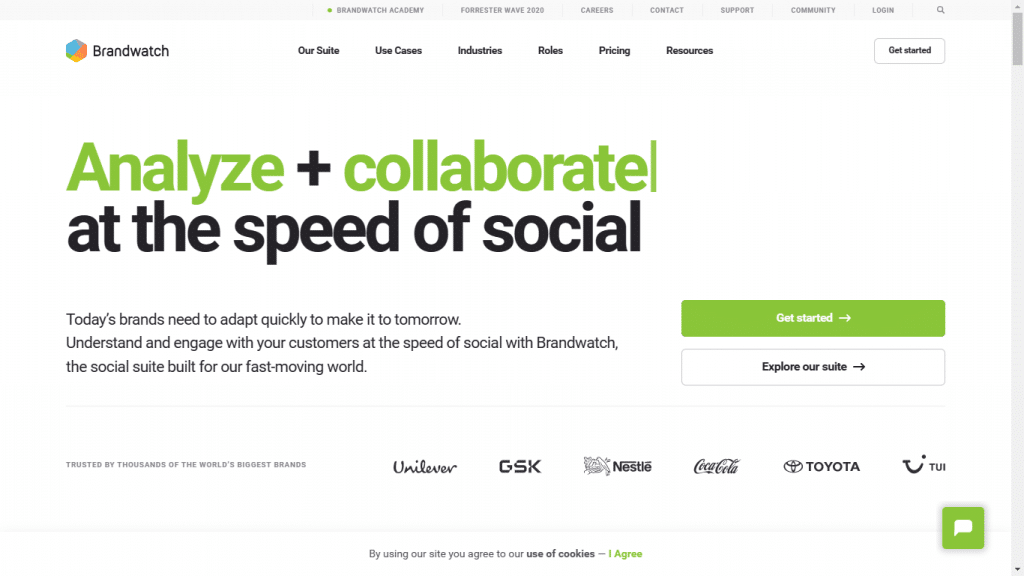 Brandwatch has helped more than 5,000 companies worldwide to understand what their audience thinks about their business. Consumer Intelligence solutions from Brandwatch offer AI-enriched data from a variety of social media and digital sources. Brandwatch can help your business understand how consumers feel about brands, products, trends and topics related to your business.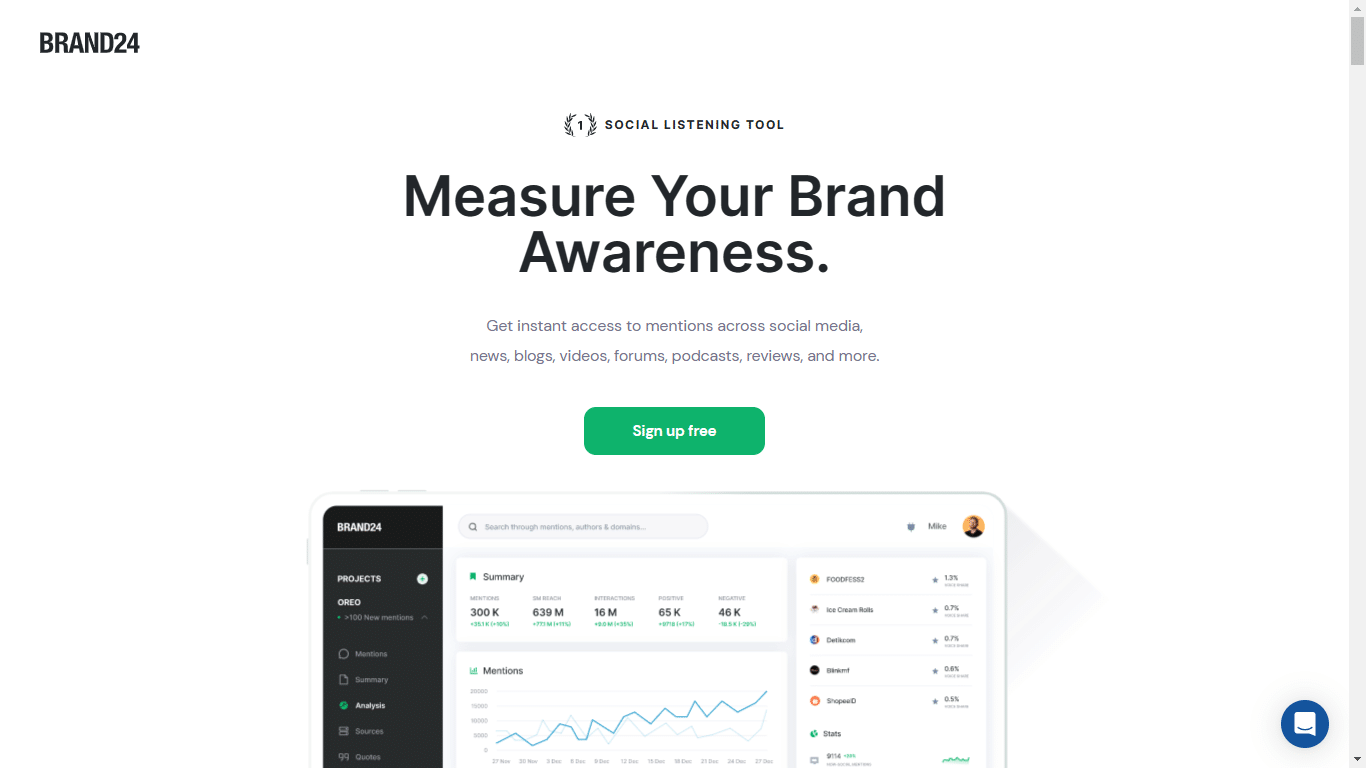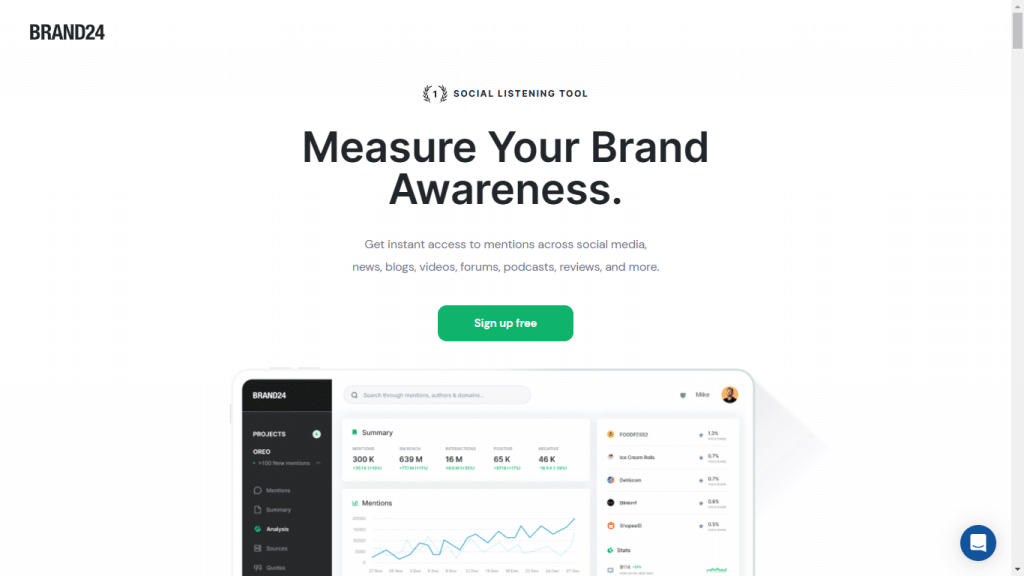 Brand24 is a social listening tool that can monitor mentions about your brand and analyze your competitor's brand reputation on various social media. This platform provides detailed analysis of your social media performance and helps you understand audience sentiment towards your business.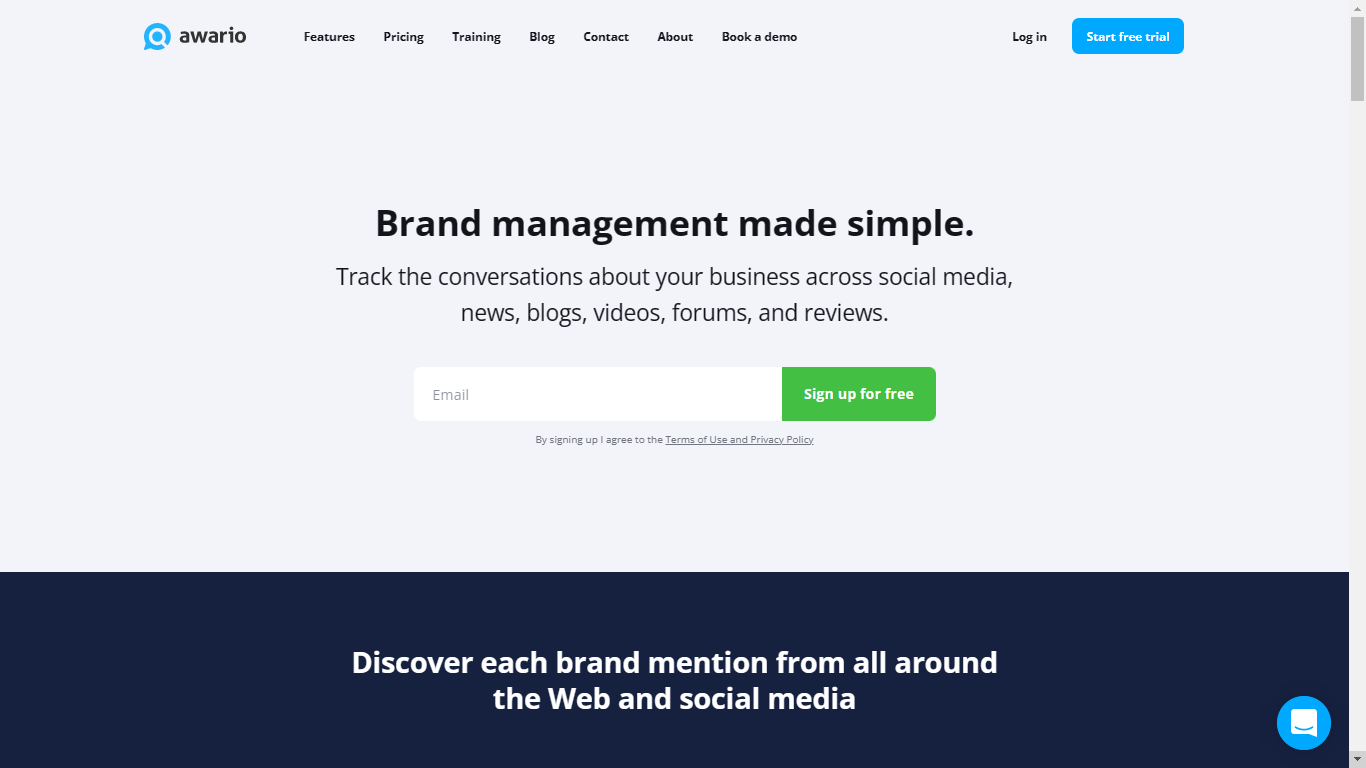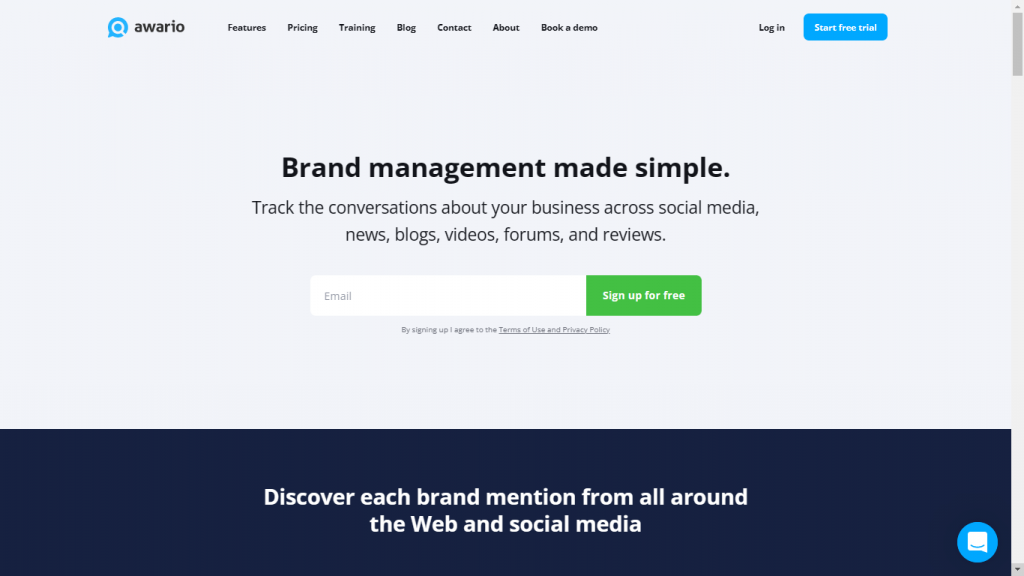 Awario is a web monitoring and social media tools that crawls 13 billion pages every day to get important data about your business audience. The data that can be obtained includes the number of mentions about your business, analysis of market sentiment, top influencers across various channels, and analysis of the status of your business. Awario also offers a social media customer support service that allows you to be there exactly when customers need your help.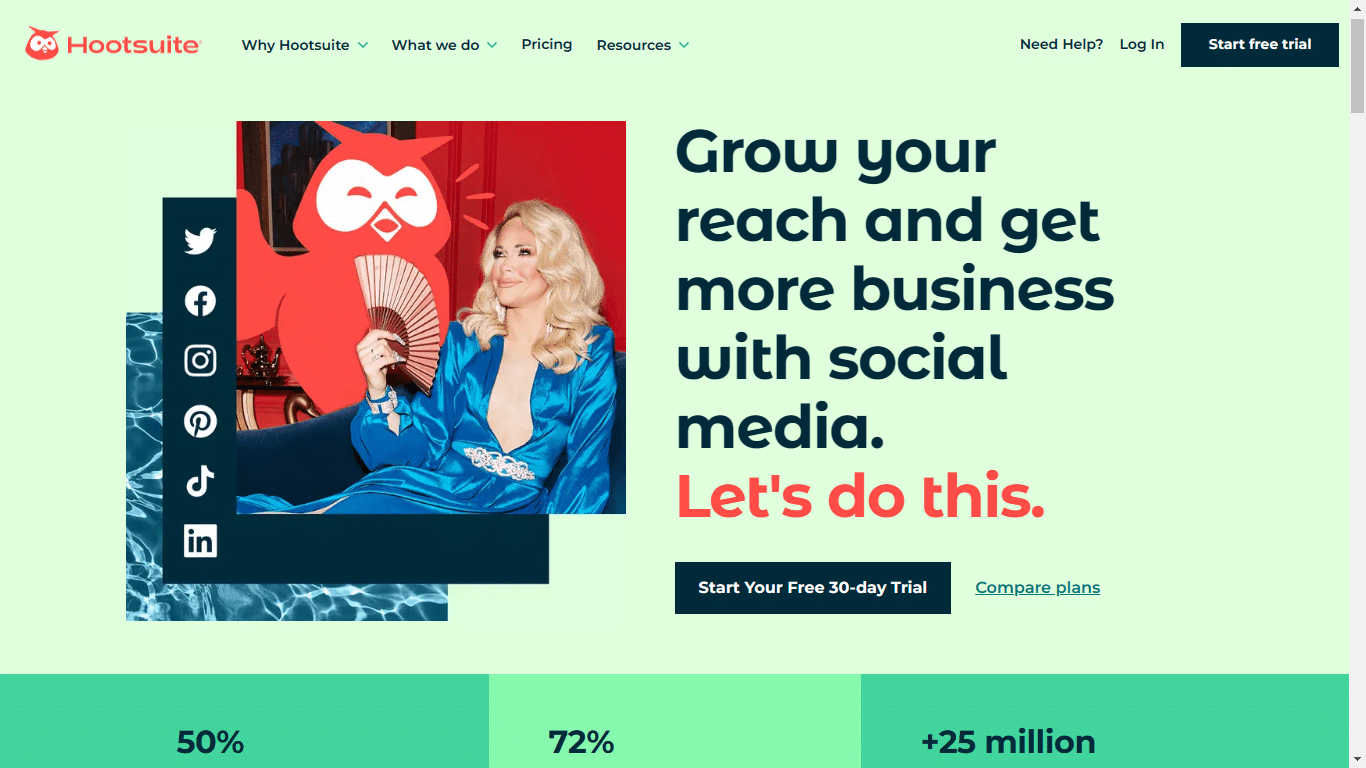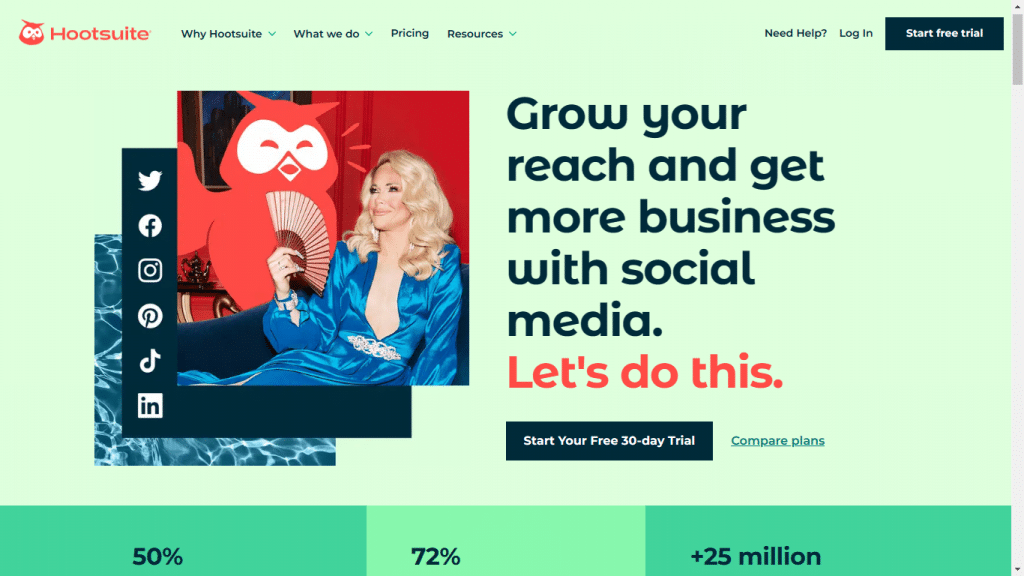 Hootsuite is a comprehensive social media management platform that lets you schedule posts, track mentions and analyze your social media performance. You can also track the performance of keywords and hashtags related to your business.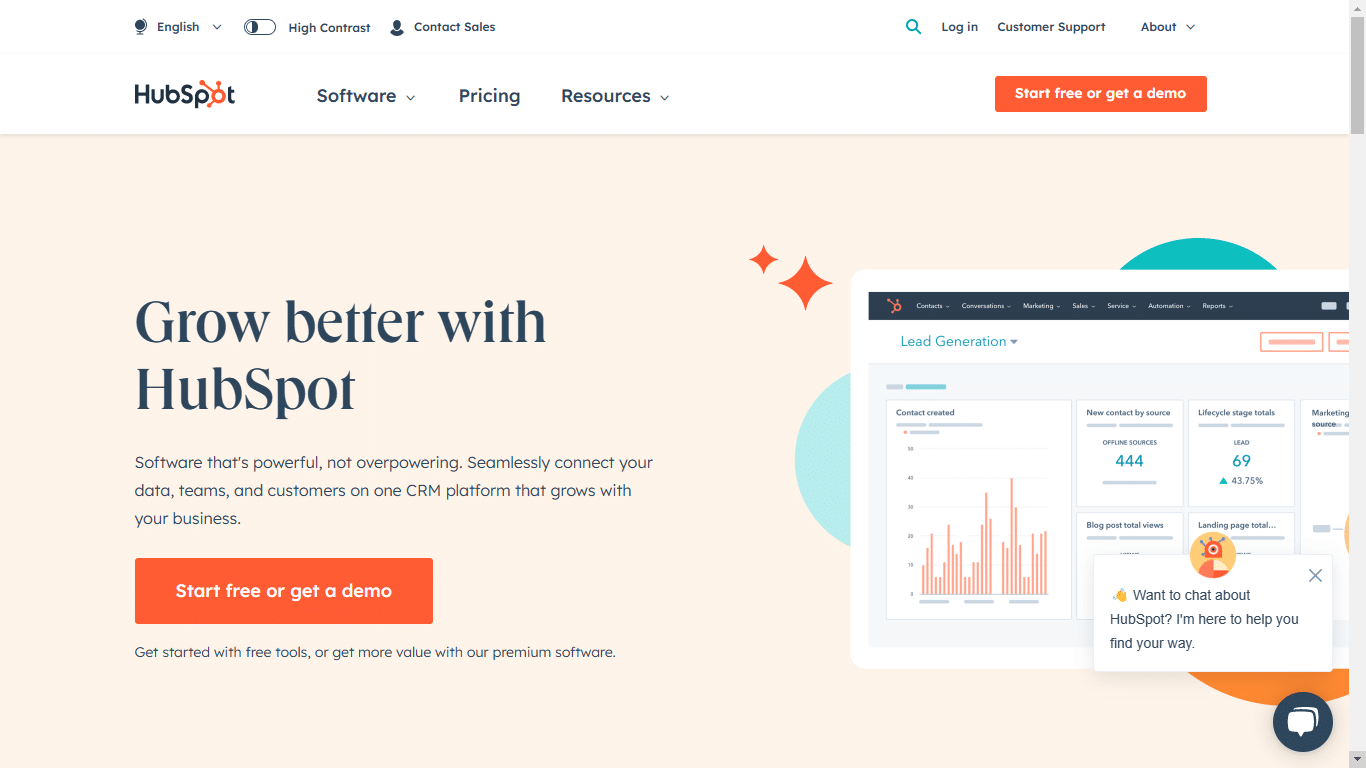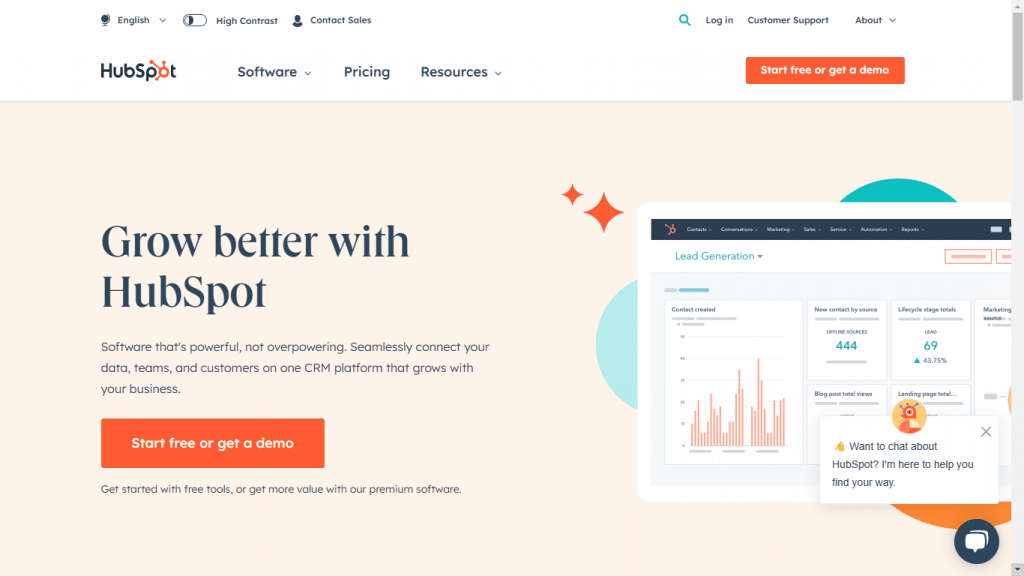 HubSpot Social Tool lets you easily manage your social media activity in one place. This platform can help identify content that generates engagement, responds to social conversations, and gathers data about new followers.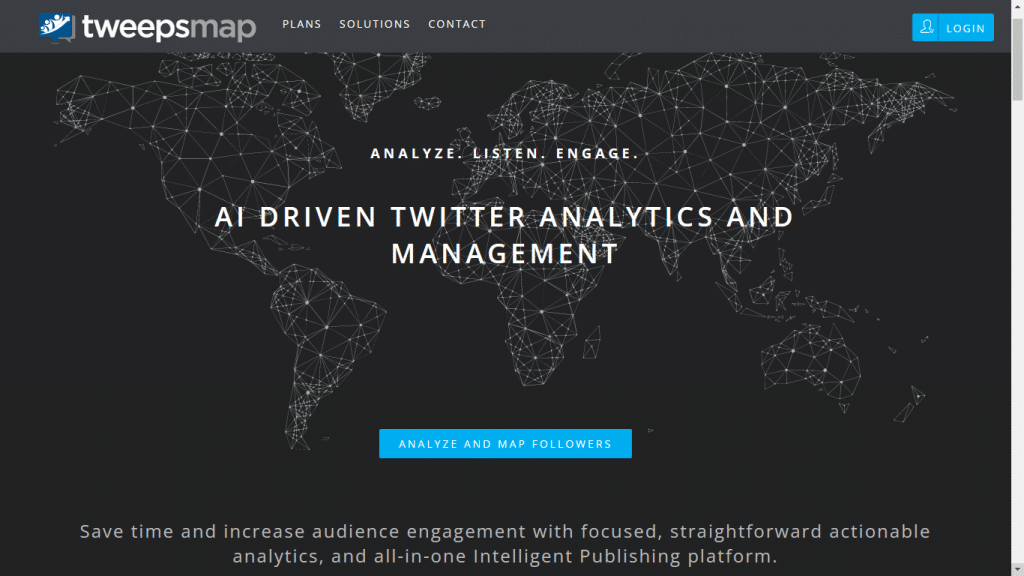 Tweepsmap is a social media monitoring tool based on the Twitter platform. This tool can help your business manage tweet scheduling, find out the latest trending topics based on follower locations, analyze follower demographics, analyze topics about your business through specific hashtags or keywords, to get accurate analysis of influencers.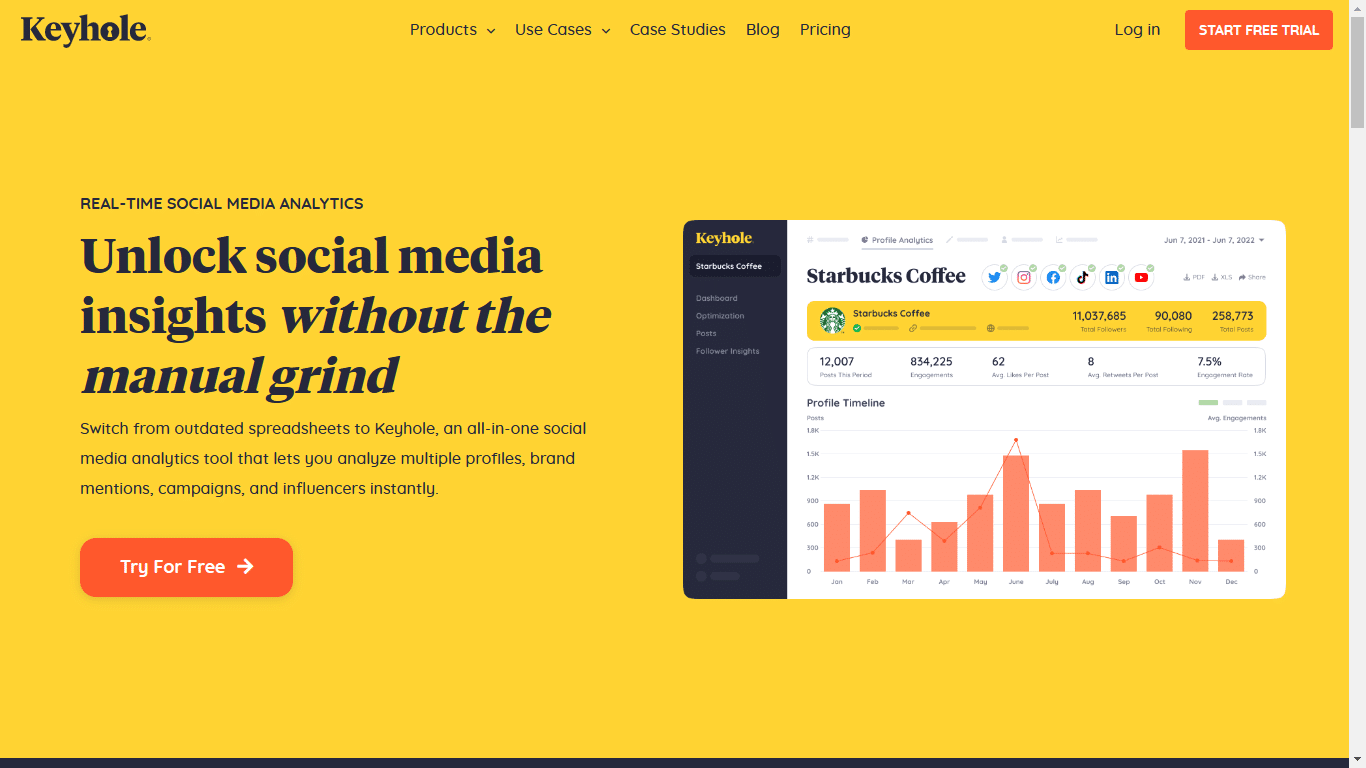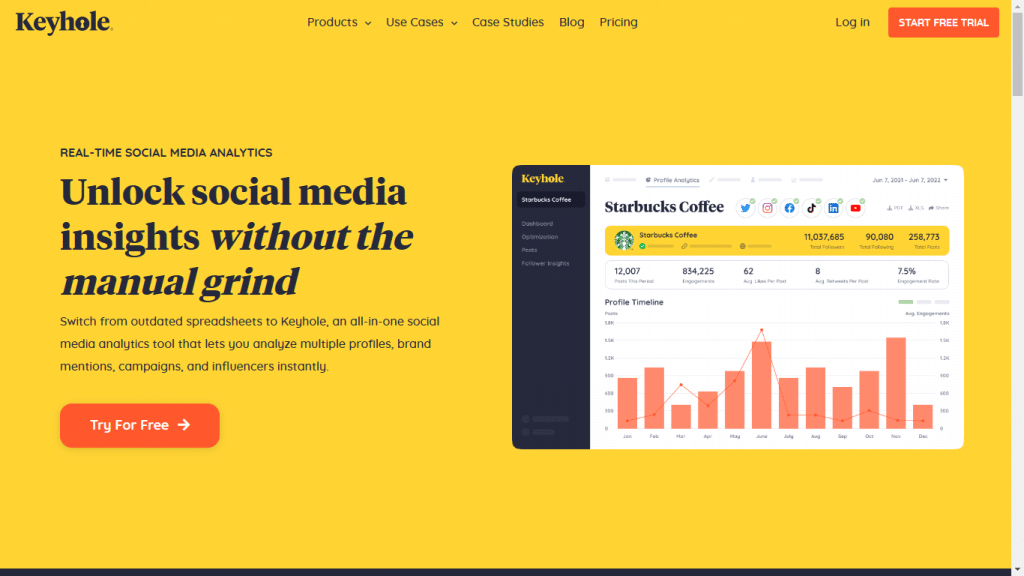 Keyhole is the best social media monitoring and reporting tool for tracking campaign results, managing influencer relationships, and keeping tabs on conversations about your brand. Its user-friendly dashboard can help you measure customer sentiment to perform data comparisons between your business and your competitors.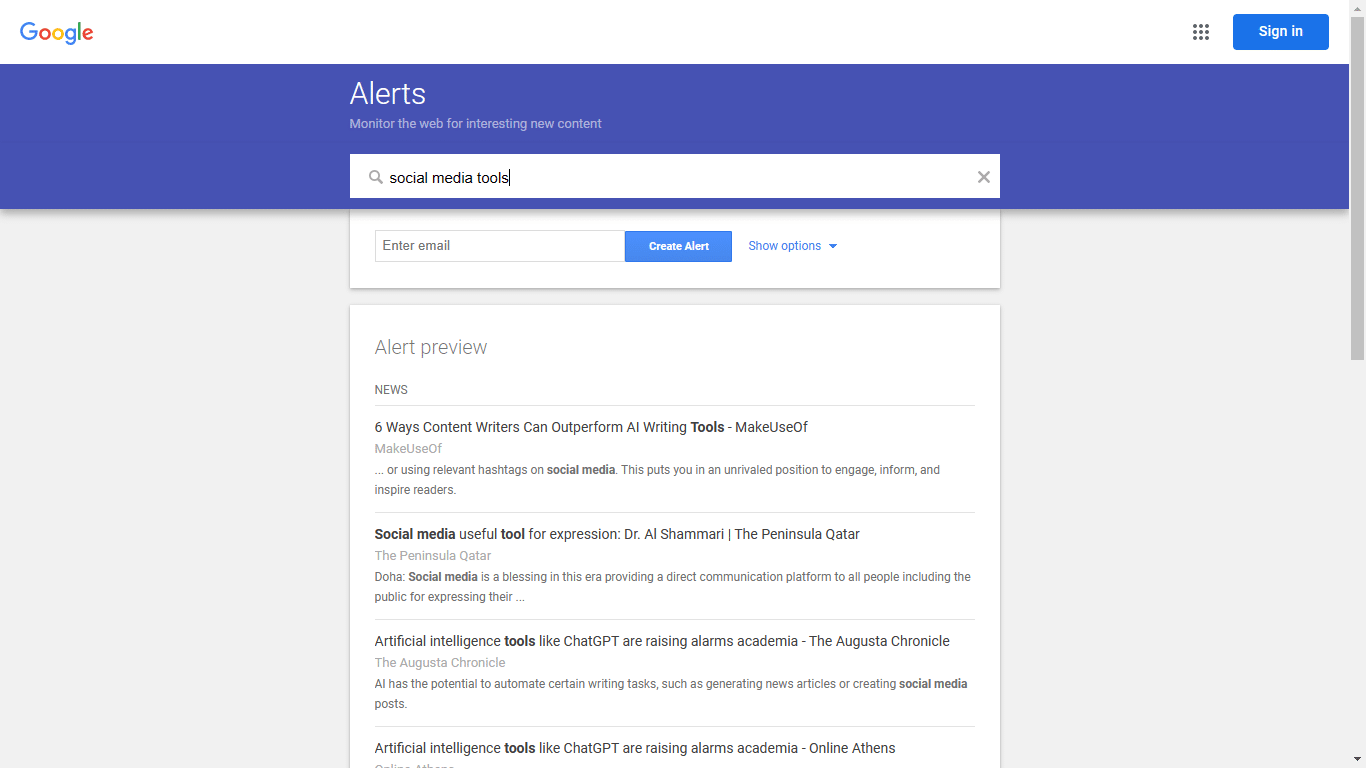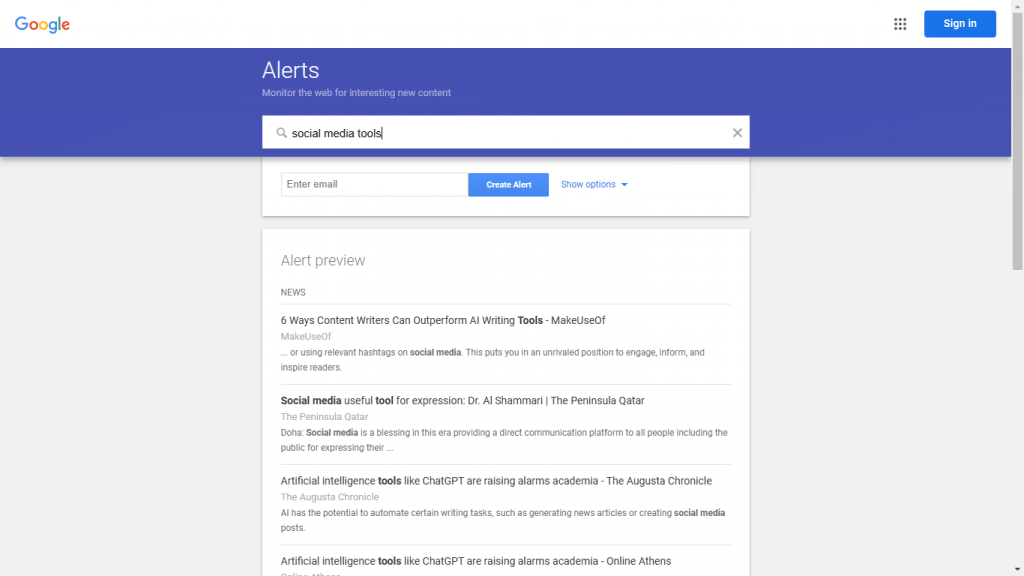 Google Alerts is very useful for you if you are looking for a basic monitoring solution. Google Alerts scans through the web and notifies you when your brand or product is mentioned. You can choose which sources you want to receive notifications from, whether blogs, news sites or forums.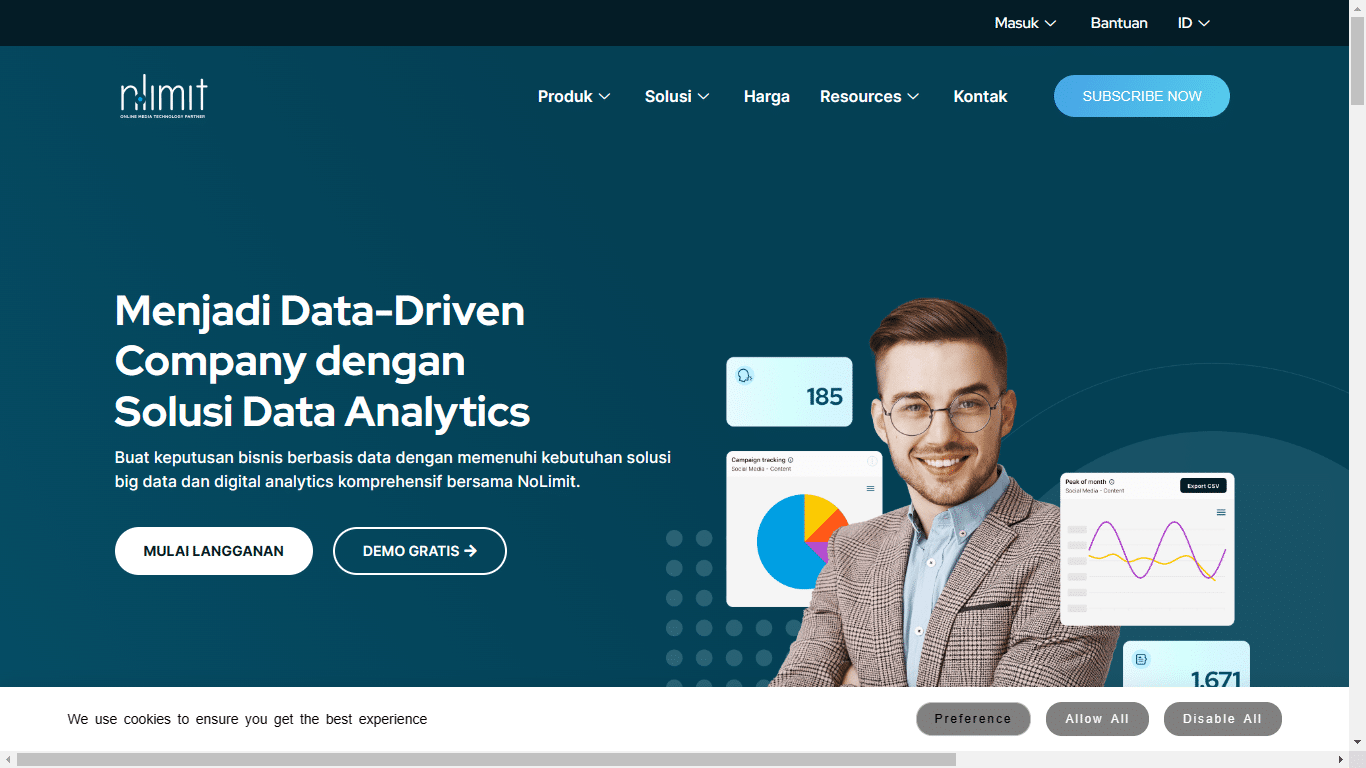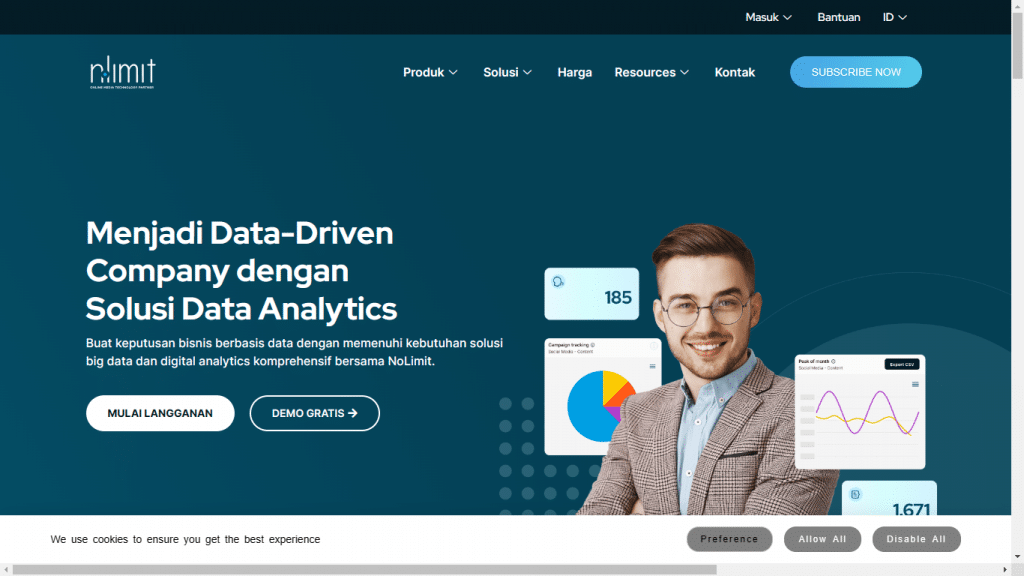 NoLimit is a big data tool focused on data analytics that has been running for over 10 years. One of its products is the NoLimit Dashboard which can help users understand all online media data and get in-depth information about your brand, campaigns, market, and competitors.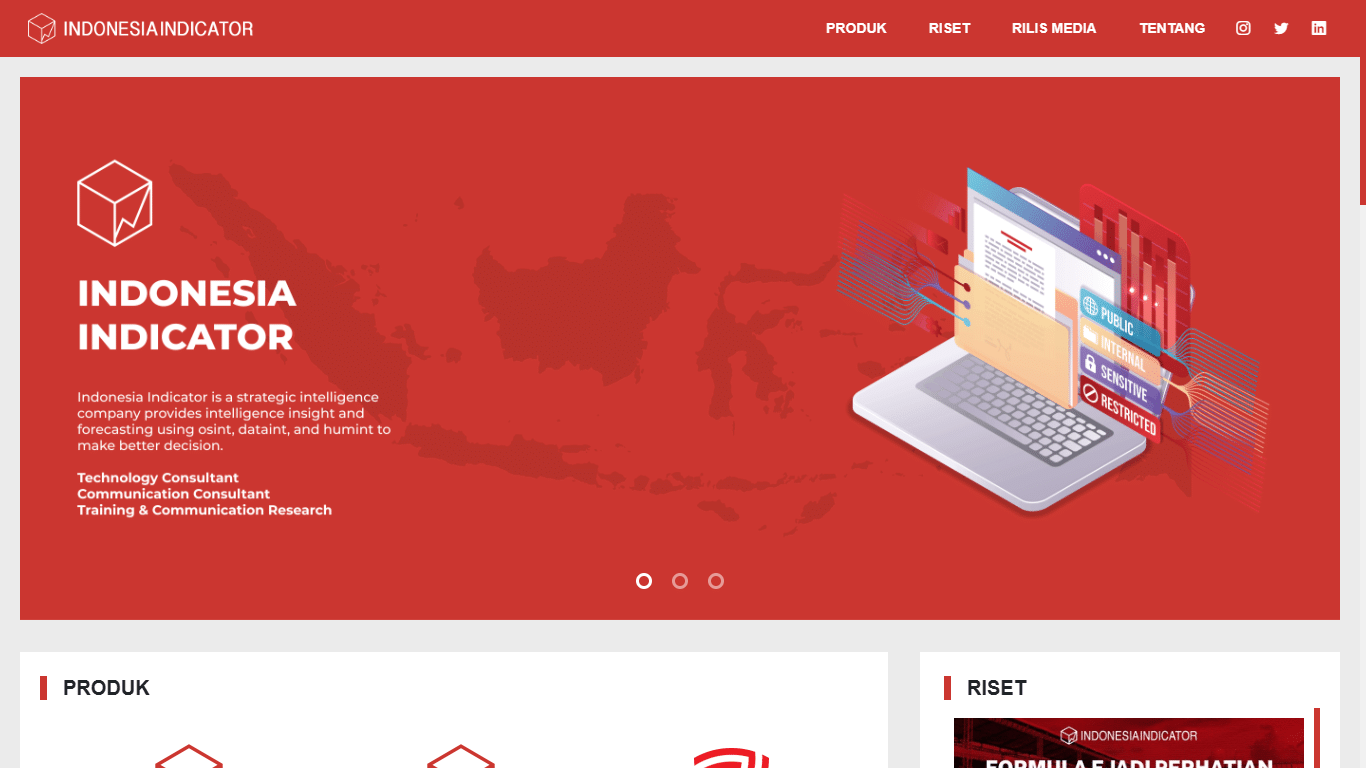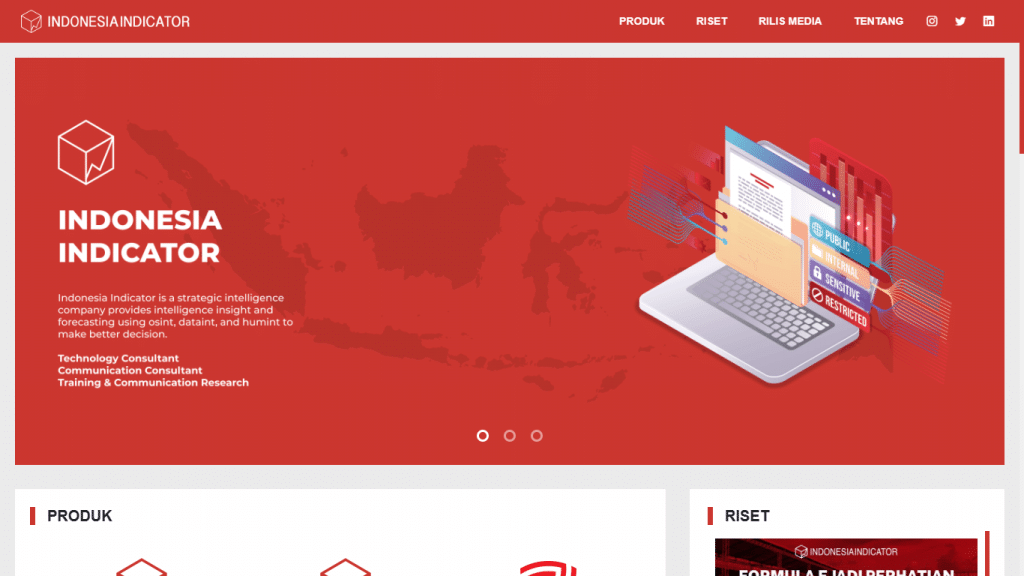 Indonesia Indicator is one of social media tools Indonesia that offers very complete features. The focus is not only on media, but also on data analysis and development of strategic plans for clients as a means of conveying important information. The tagline "Strategic Intelligence Company" is used by Indonesia Indicator in accordance with the company's mission, which is to assist clients in understanding current issues through sophisticated data collection techniques.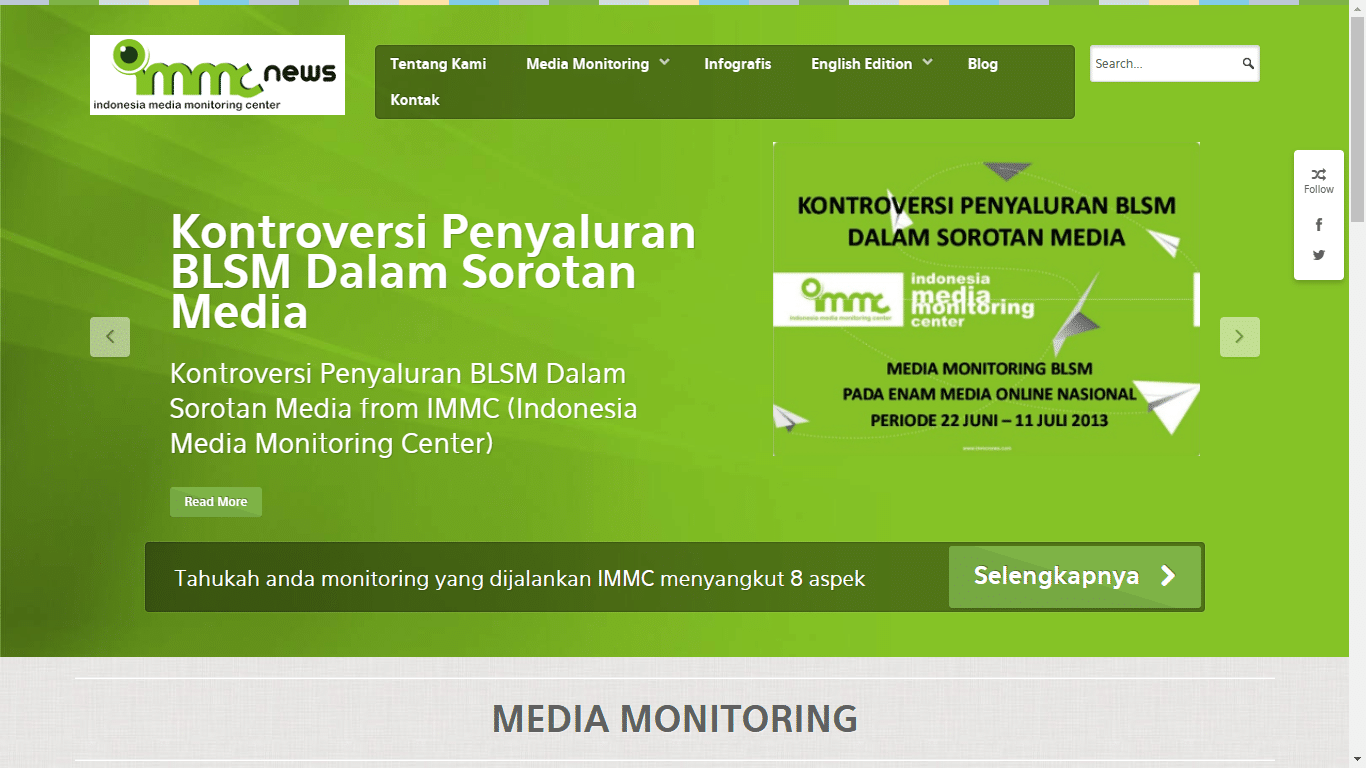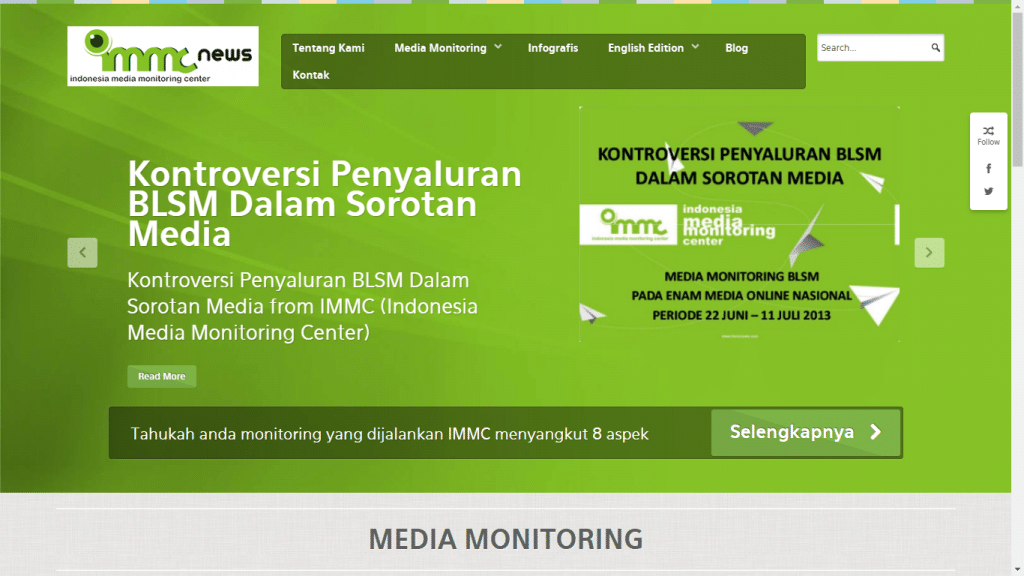 Indonesia Media Monitoring Center, often known as IMMC News, is a media monitoring service that focuses on hot issues or topics that become national talk during a certain period of time. IMMC News also covers print and television media, but places more emphasis on news sites. A unique feature offered by IMMC News is netnography, or internet-based ethnographic research.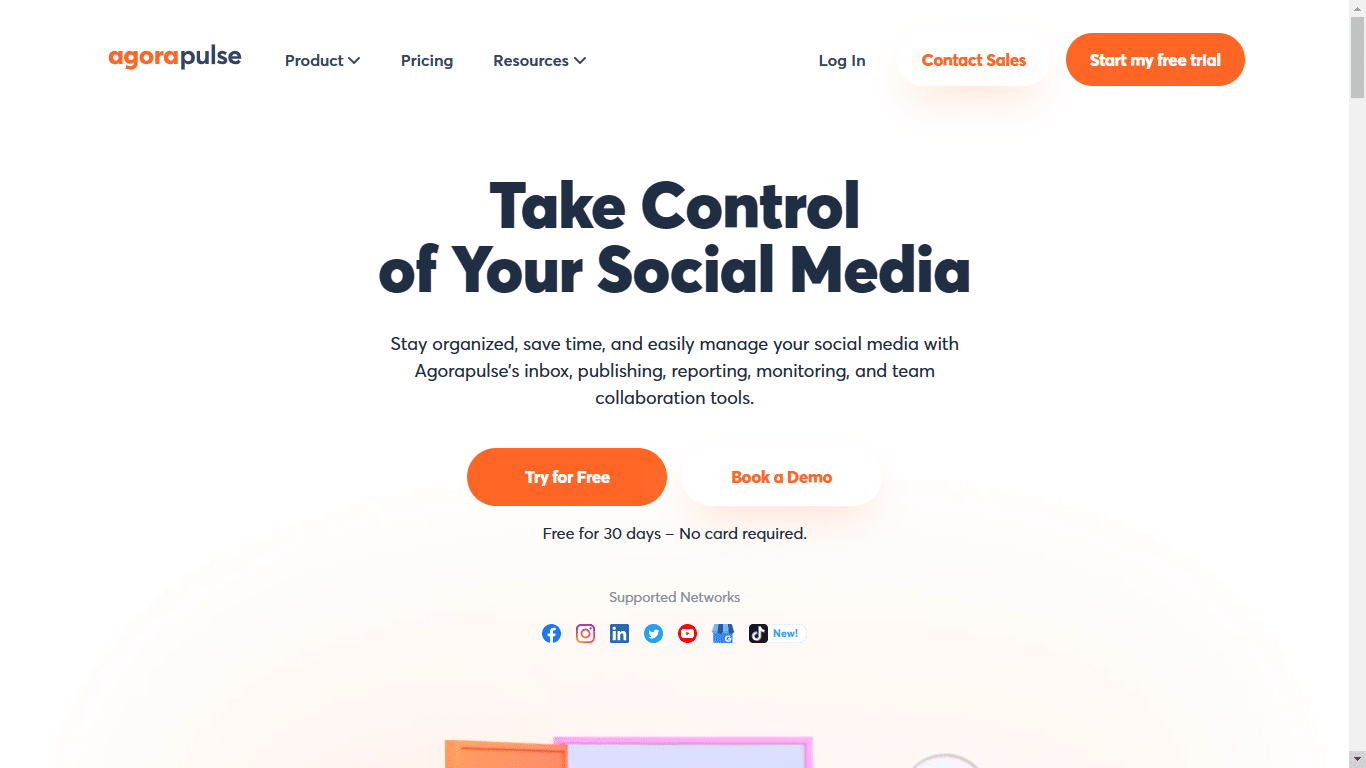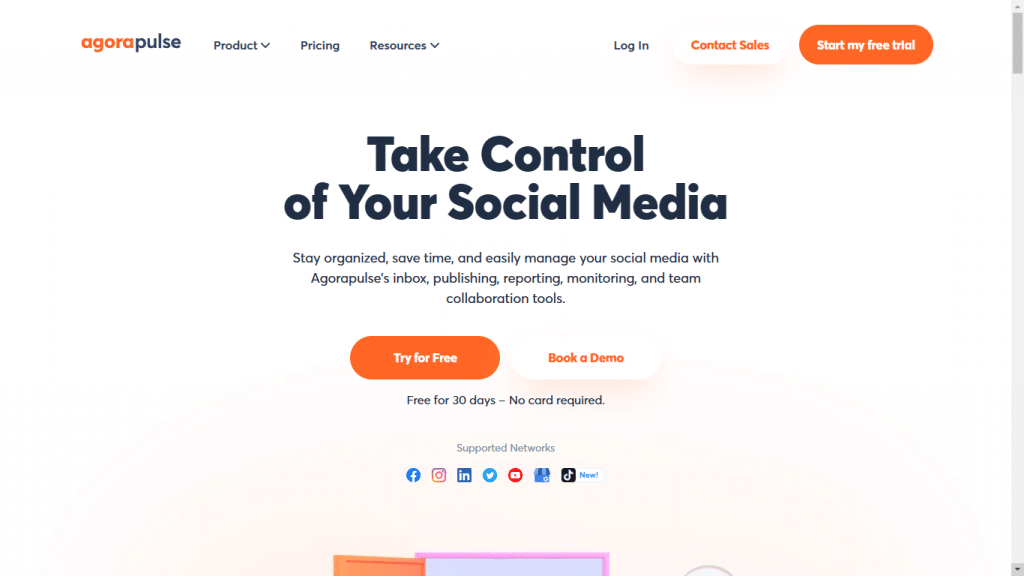 Agorapulse is a social media management tool that provides various features such as scheduling, publishing and monitoring. Agorapulse provides detailed analysis of your social media performance and helps you understand audience sentiment towards your business.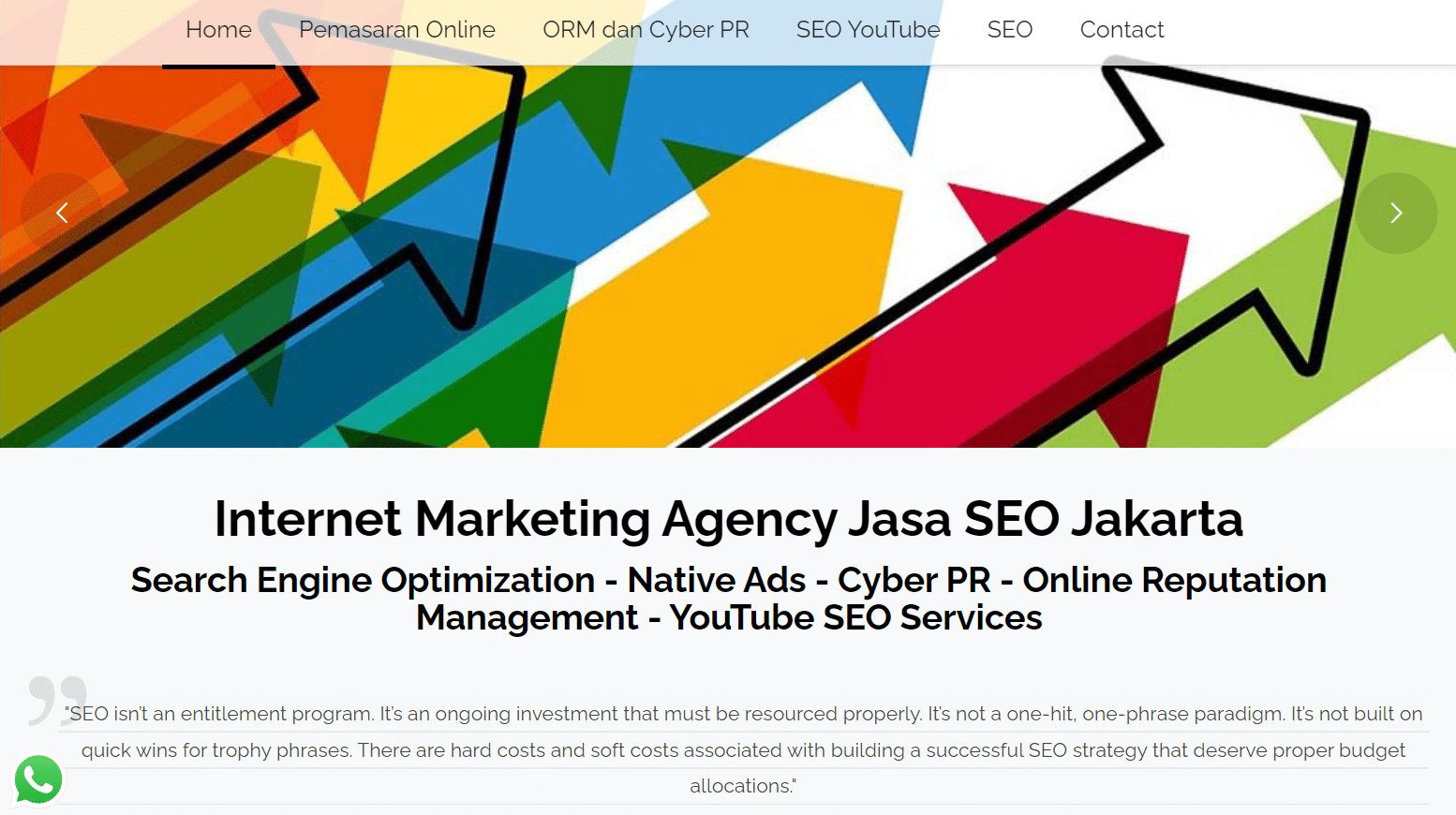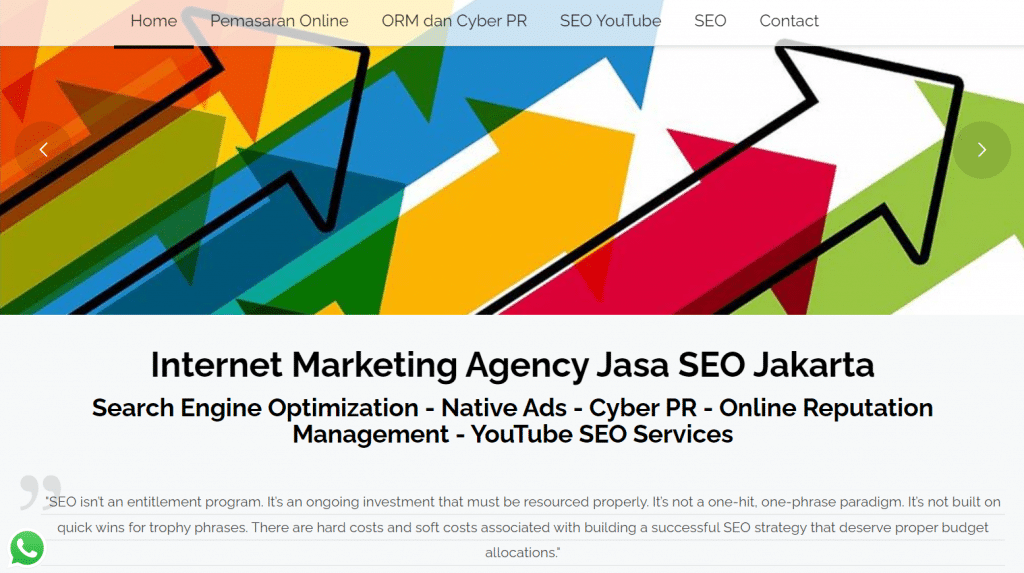 DigiCampaign is an Indonesian online marketing company that provides a variety of professional digital services, ranging from Search Engine Optimization (SEO), Online Reputation Management (ORM), Youtube SEO, Cyber PR, to digital marketing such as Google Ads, PPC advertising, Facebook Ads and Twitter. Ads.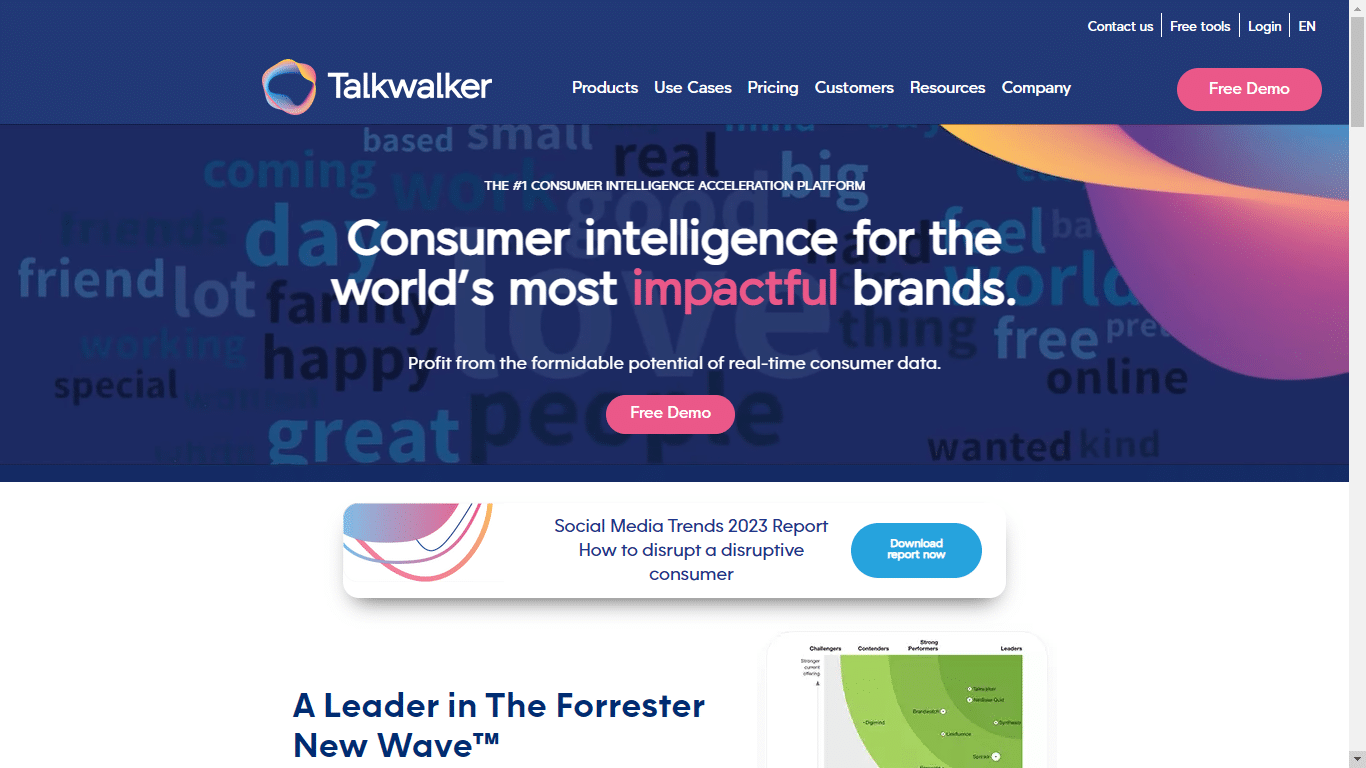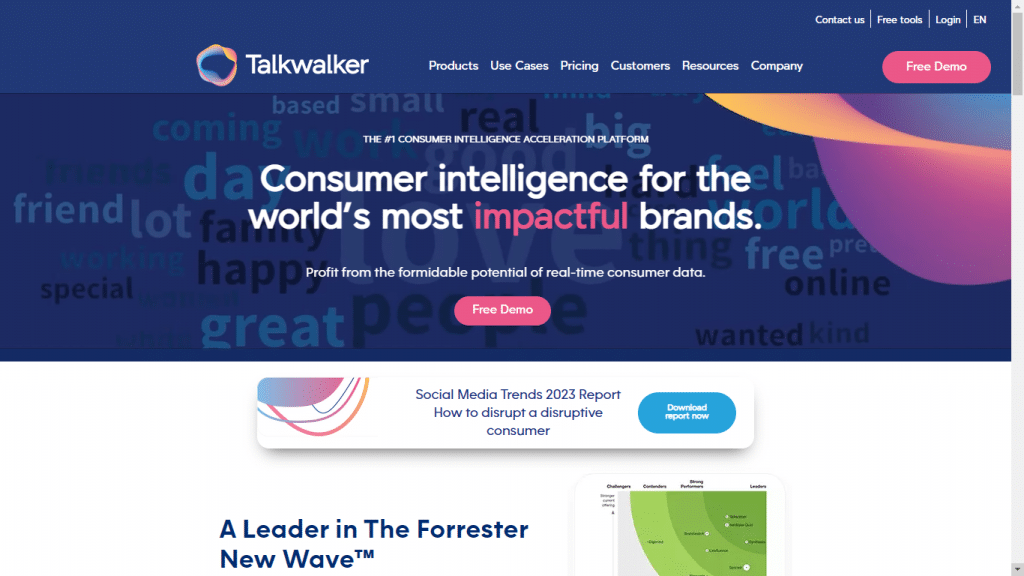 Talkwalker is a social media monitoring tools that can monitor various channels. As well as being able to monitor social media platforms and websites, this tool can also monitor print, TV, and radio broadcasts. Talkwalker also has image recognition technology to help pick up posts on social media related to your brand or product even when your brand is not mentioned in the description.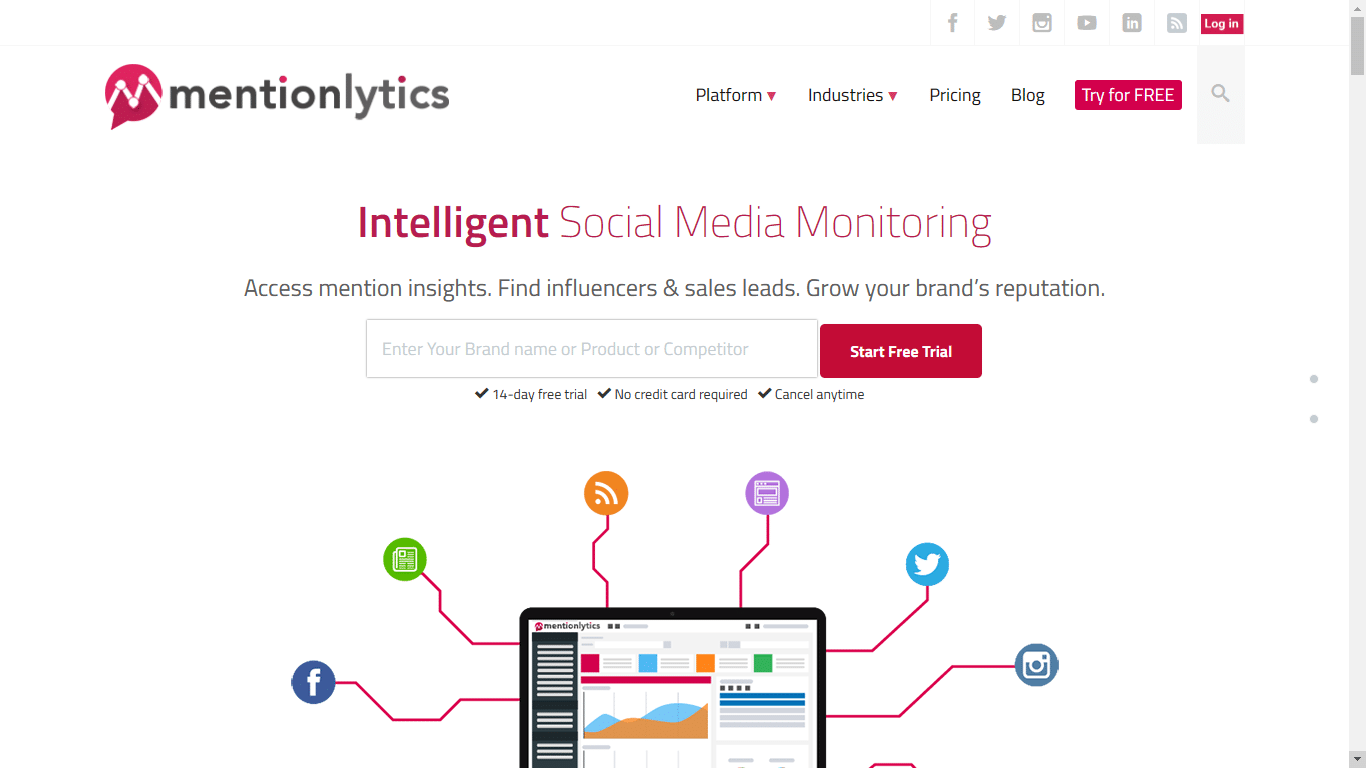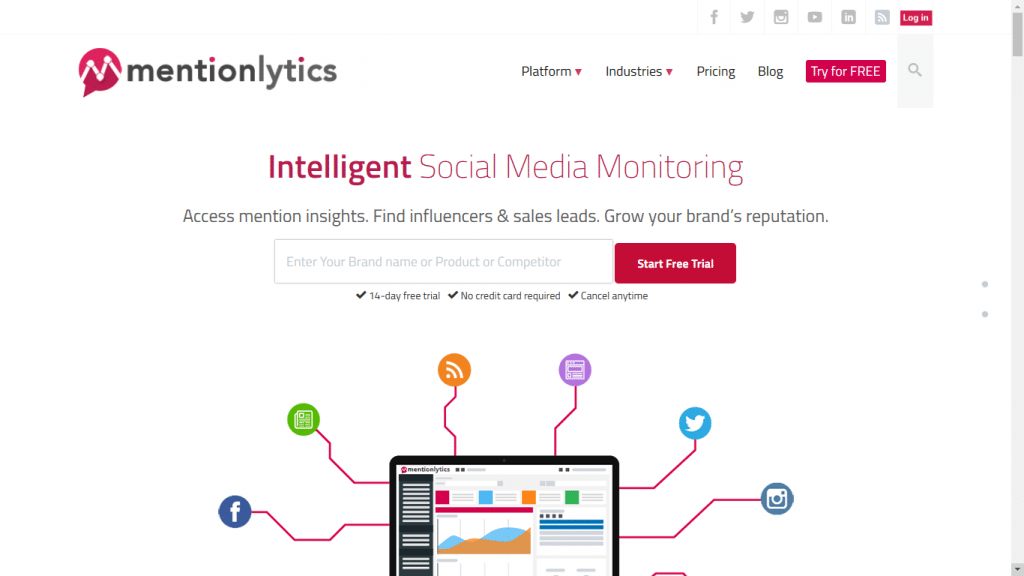 Mentionlytics is a web and social media monitoring tool that can track mentions and keywords across websites, news sites, social media, community forums, etc. Mentionlytics tracks relevant information relating to brands, competitors, products, etc., and presents it in a user-friendly dashboard. The platform also uses a "Social Intelligence Advisor" to provide you with data-driven advice and insights, for example, most important mentions, best posting times, and identifying trolls.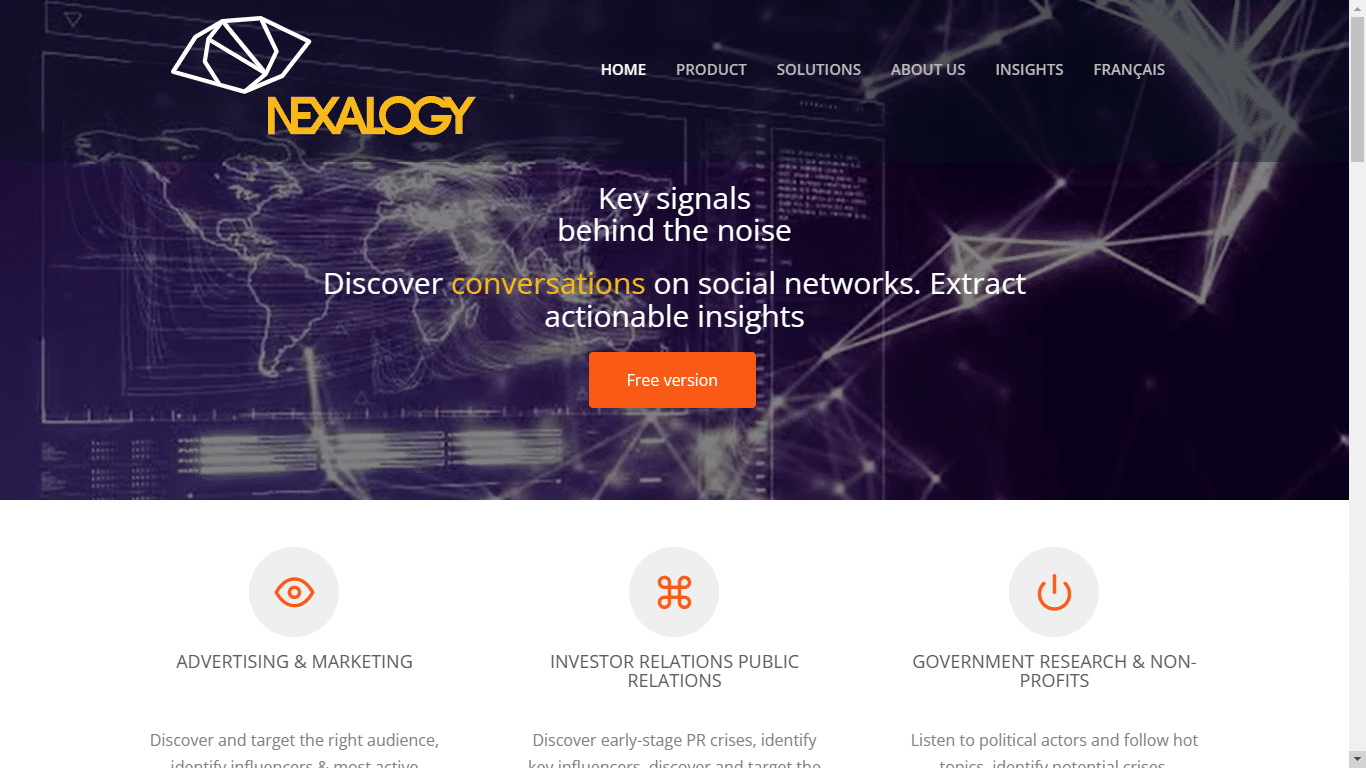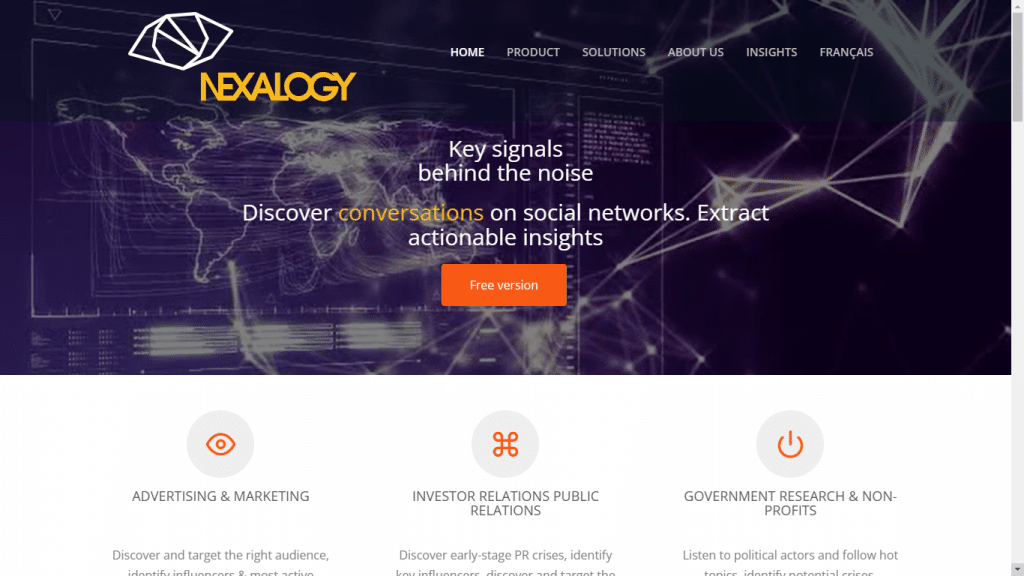 Because it can provide an interactive and easy-to-understand display, Nexalogy is known as a very useful social media monitoring tool. With this capability, you can view timelines, map-based geolocations with specific color categories, and even cluster maps showing developments on relevant topics. Also, you can see trending or popular keywords based on how many active accounts cover relevant topics.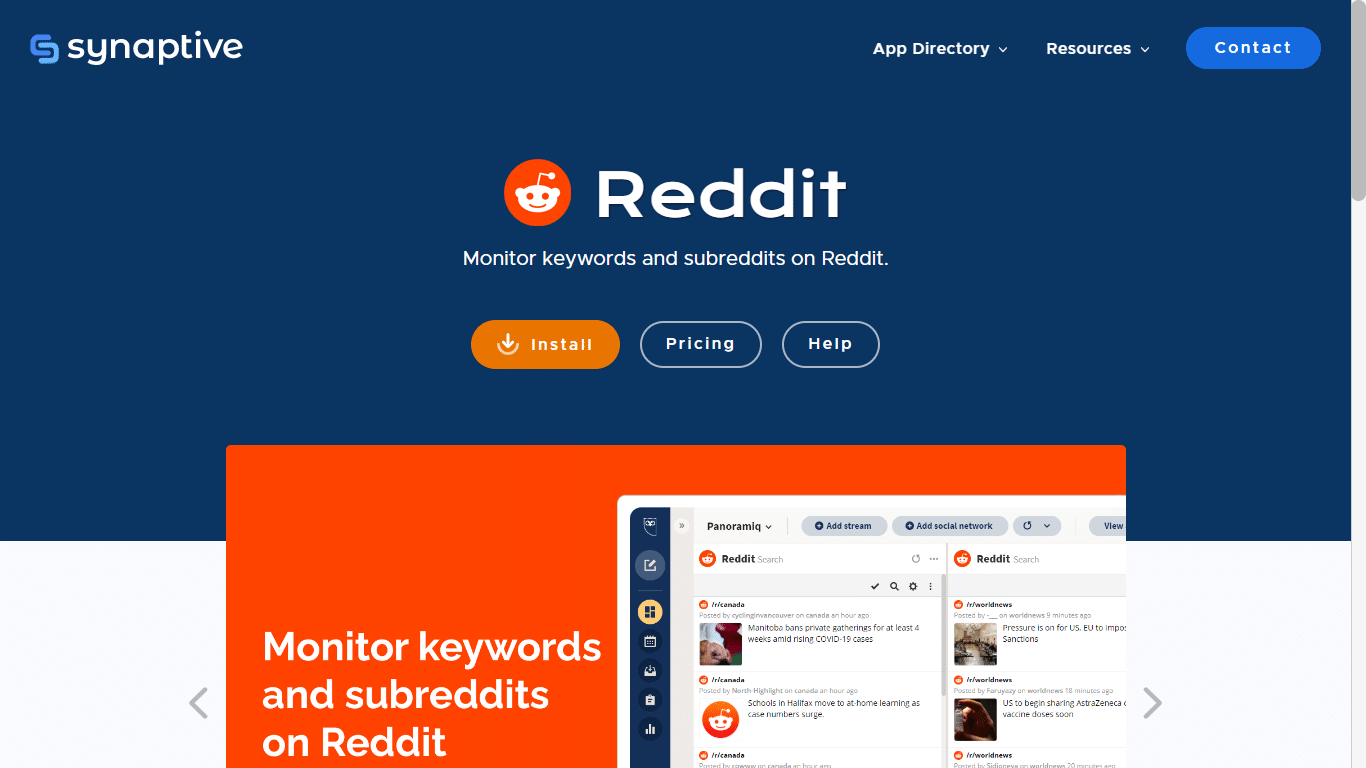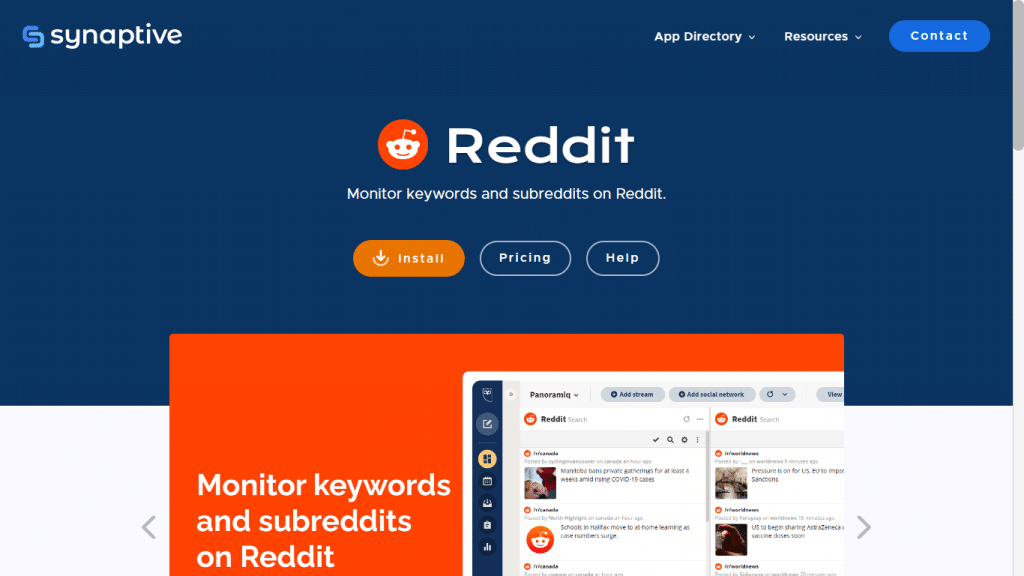 19. Reddit Keyword Monitor Pro
Reddit Keyword Monitor Pro is a media monitoring platform that has around 430 million monthly active users. Reddit Keyword Monitor Pro lets you monitor what users are saying about your brand, your competitors, and your industry. You can set up this tool to monitor as many communities within Reddit as you want to gain insight into what your audience thinks of your company.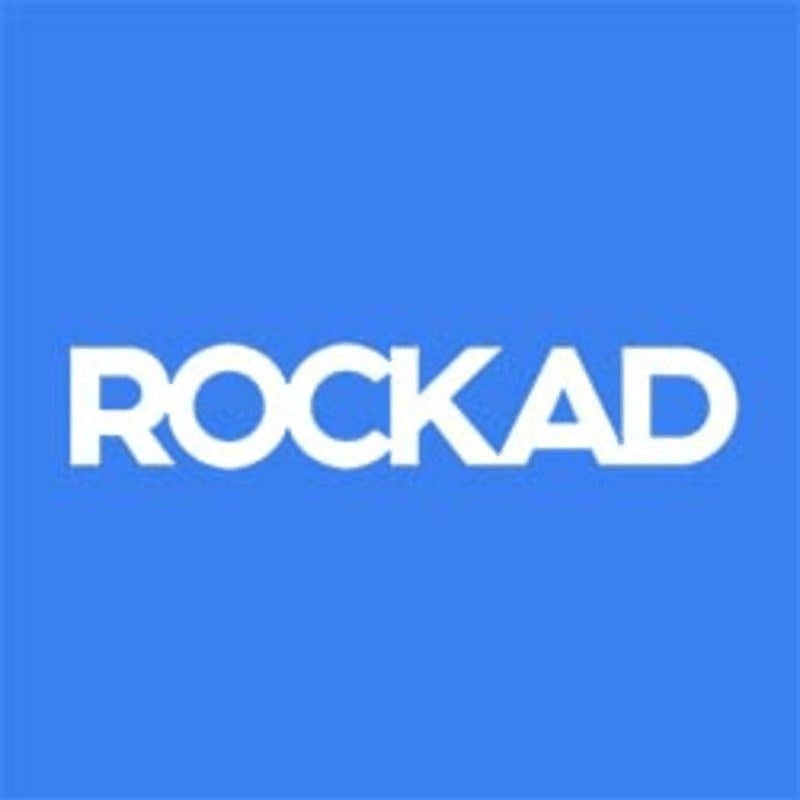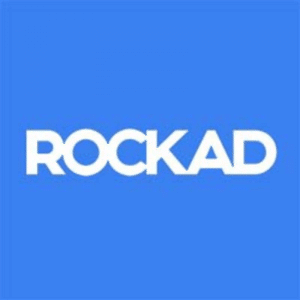 Rockad is a social monitoring tool that tracks more than 2,000 online news sources, an additional 400 print media, and 19 television stations. Rockad reads insights based on customer input, including what appears in the running text of television programs. Monitoring results obtained by Rockad will be immediately reported via message so that the client can take further action quickly.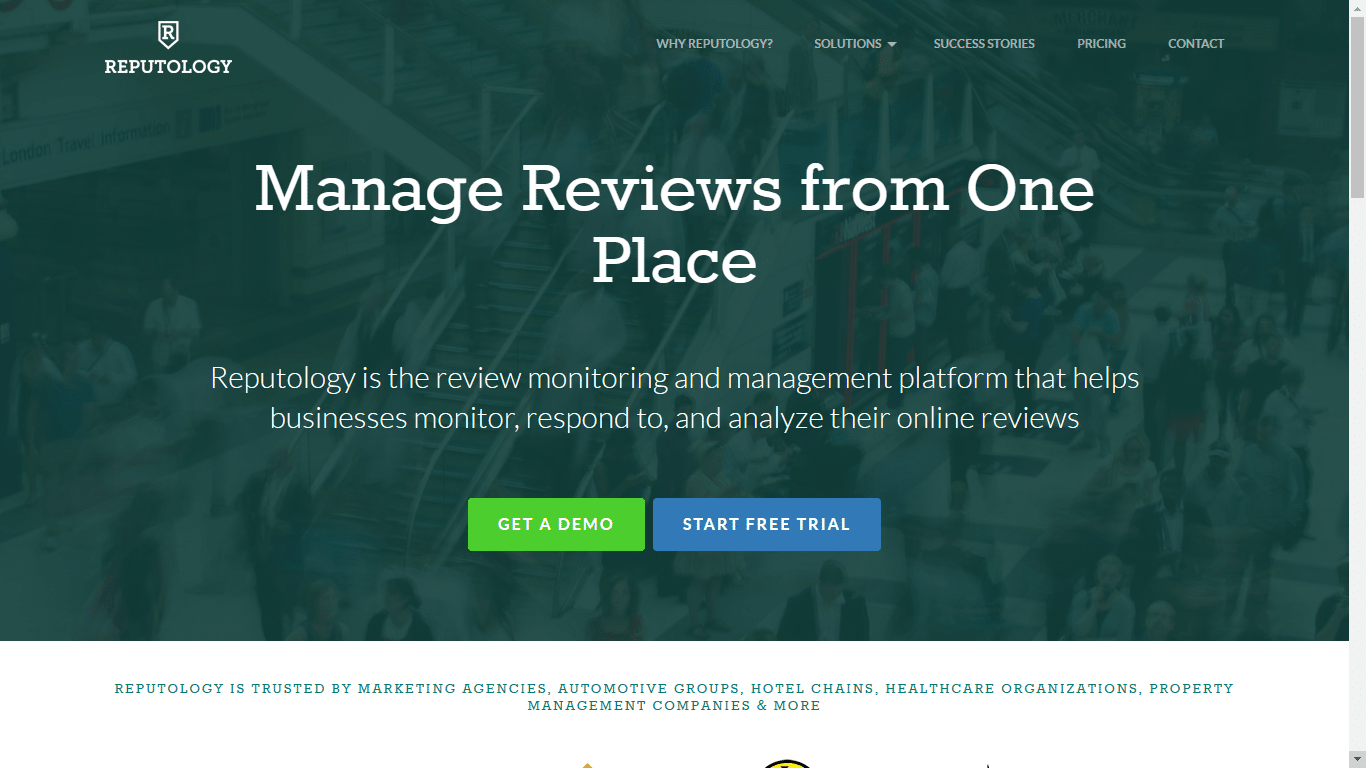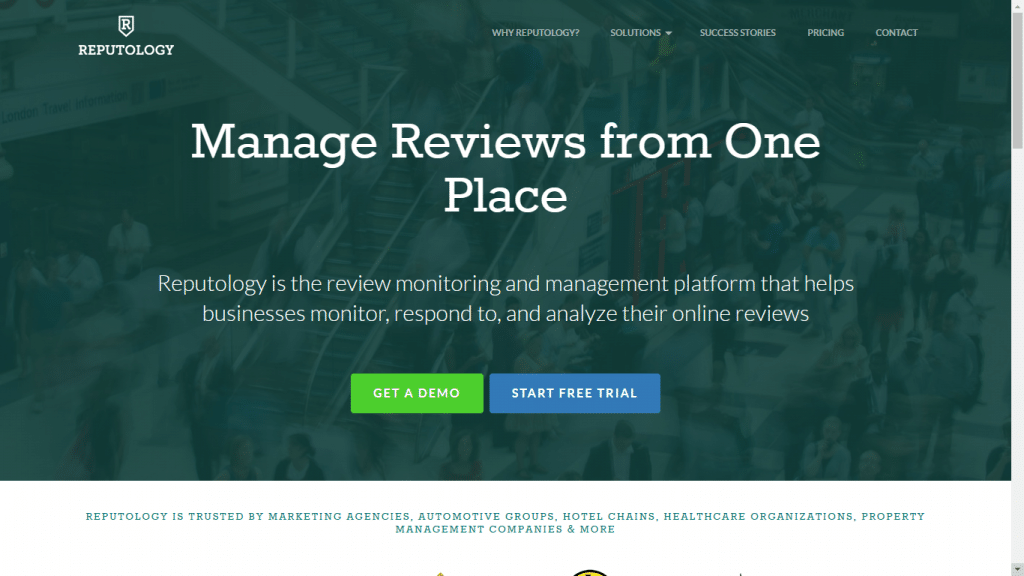 Reputology is one of the best review monitoring & management platforms in the industry. The Reputology app lets you monitor your business ratings and reviews on Google, Facebook and others about your brand. Reputology is ideal for tracking reviews across multiple industries, such as restaurants, hospitals, car dealerships, hotels, retail stores, marketing agencies, consulting, etc.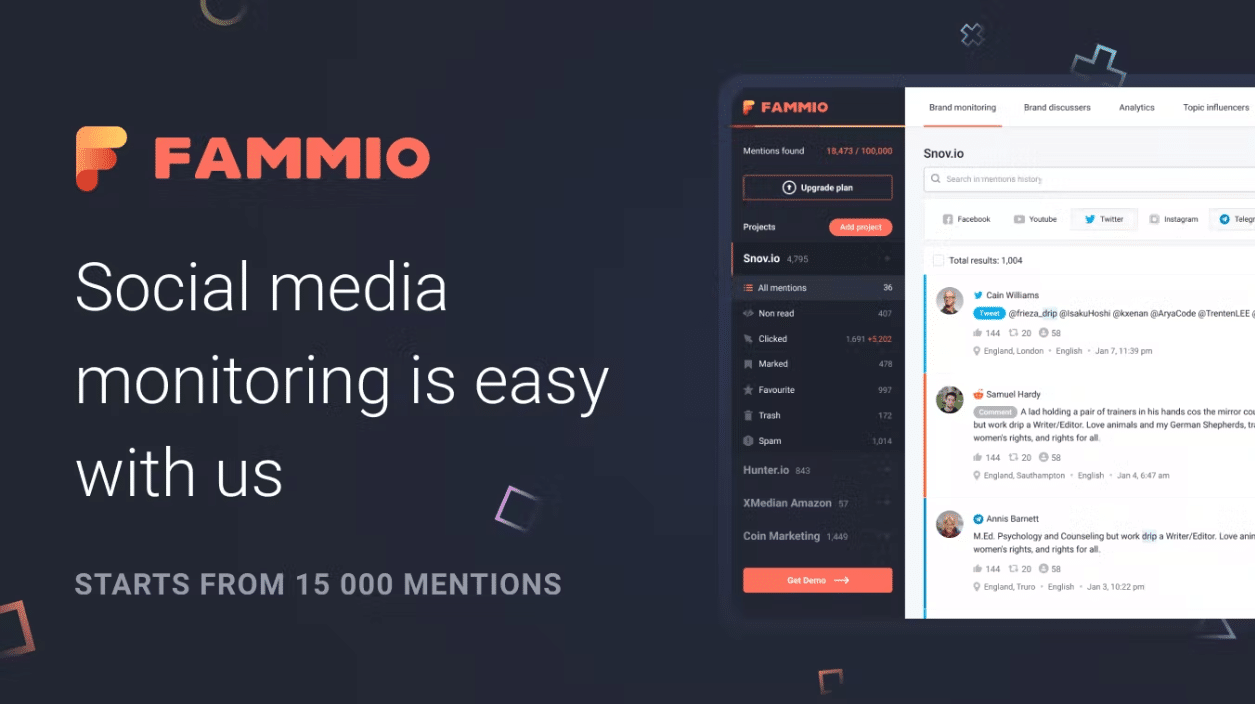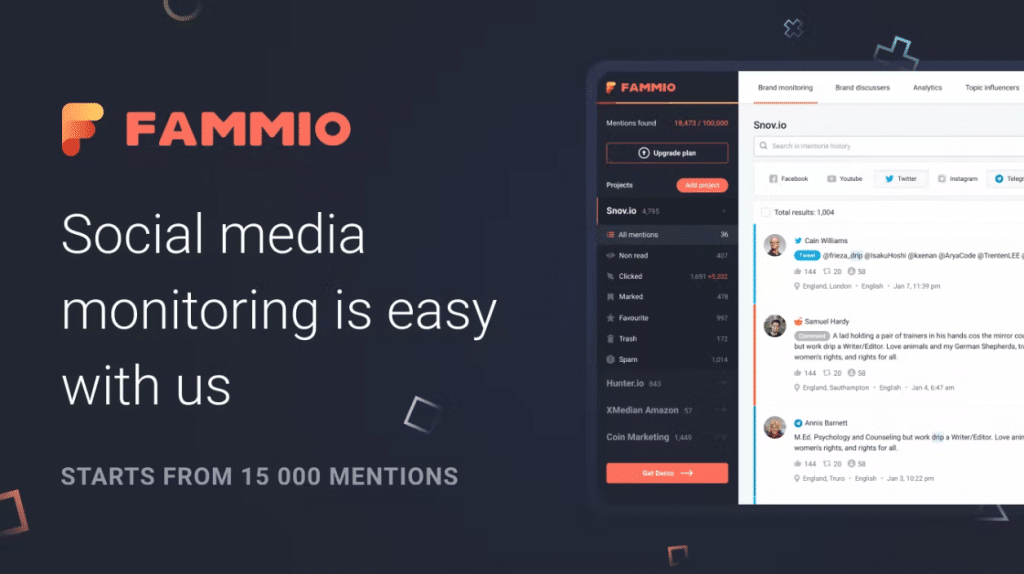 Famm.io is a social media listening and web monitoring tool that helps track online conversations, mentions of specific brands, monitor competitors' marketing channels, trending topics, and find influencers of specific brands all over the internet.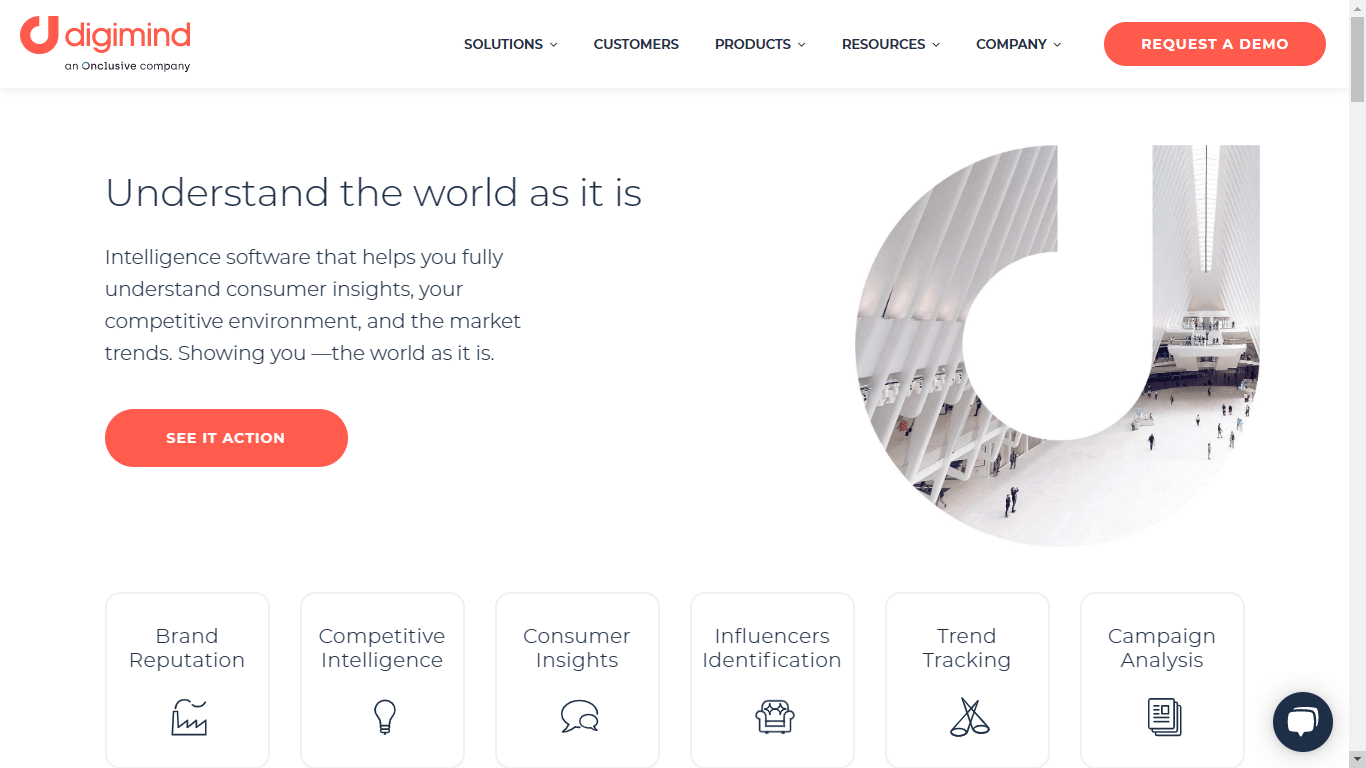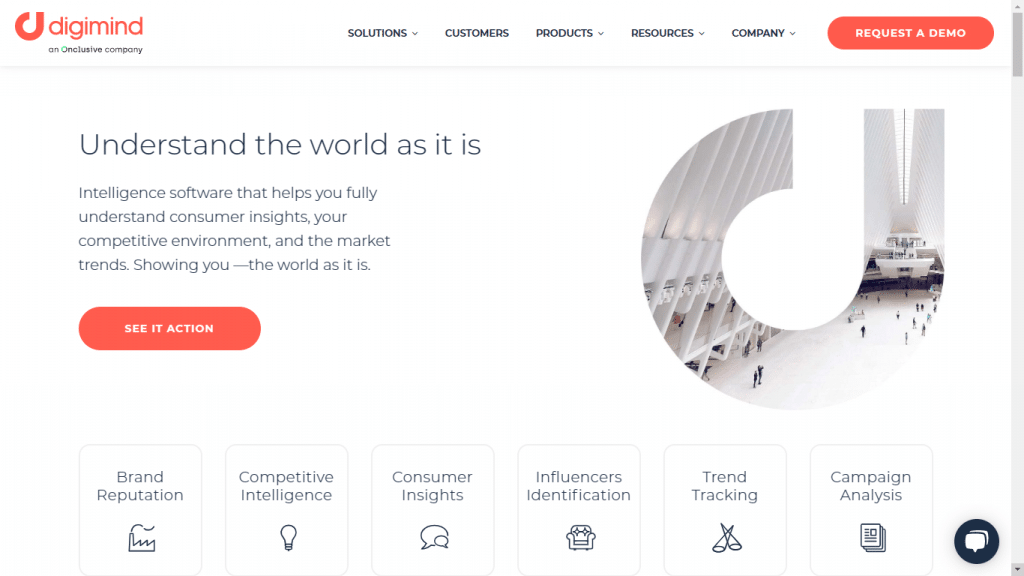 Digimind is the most suitable social media monitoring tool for understanding your business brand reputation. This tool can also monitor brand mentions and gather insights on reader sentiment from your business' key networks.
In conclusion, social media monitoring tools are essential for businesses, individuals, and organizations who wish to track their online presence and track their brand or business reputation. Monitoring tools can provide comprehensive analysis of your business' social media performance, help you understand your audience's sentiments, and allow you to respond to your audience in real-time.
Choose the right social media monitoring platform like DXT360 from dataxet:sonar and take your business' online reputation to the next level. Dataxet:sonar can gather valuable insights to increase your business ROI. Contact us immediately to get the demo.